Building Plot to West of St Pauls Church, Cwm Level Road, Swansea - SA6 8JU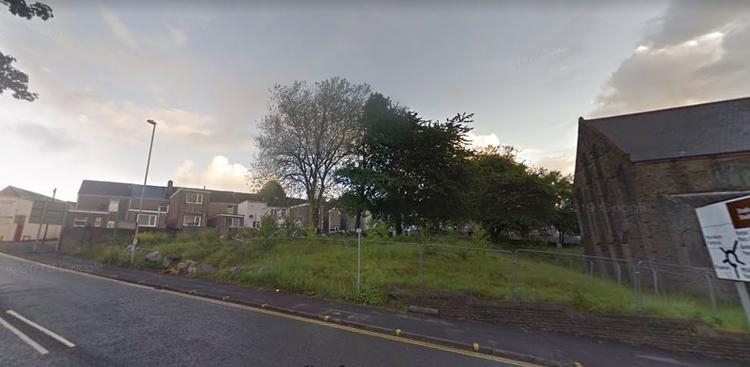 Guide Price: £100,000+ + fees
Beds: No data
Type: Terraced
Tenure: No data
Know what you are buying before you bid with a Legal Pack Summary:
3-5 page Summary
by auction-expert solicitors
Plain English
section by section summary (up to 9 sections)
Key Action alerts
which flag all the fees, issues and risks
Continuous updates
delivered to you right up to auction day
SDL Auctions (National) describes this property as:
The site comprises an irregular shaped plot accessed off Cwm Level Road close to the junction with Neath Road to the West of the Church. The locality is predominantly residential with Swansea town centre within walking distance. The planning consent is for the creation of 5No 2 bed terraced houses. Interested parties are advised to inspect the planning portal of Swansea council 2019/0216/FUL - titled "Construction of 5 no. ...
We are unable to find enough local data to provide good comparisons for this type of property. The data we are providing covers there average for -all- properties
Average sold price:
£78,450
Average asking price:
£111,490
Average price per sq/ft:
£92
| Date | Price | Beds | Address | Distance (miles) |
| --- | --- | --- | --- | --- |
| 01 Oct 2020 | £59,250 | | 95, Dinas Street, Plasmarl, SA6 8LJ | 0.18 |
| 21 Aug 2020 | £87,500 | | 23, Landeg Street, Plasmarl, SA6 8LA | 0.16 |
| 17 Aug 2020 | £63,000 | | 29, Dinas Street, Plasmarl, SA6 8LQ | 0.07 |
| 05 Aug 2020 | £104,000 | 2 | 10, Forbes Street, Plasmarl, SA6 8JZ | 0.14 |
| 29 Jun 2020 | £85,000 | | 17, Forbes Street, Plasmarl, SA6 8JZ | 0.16 |
| 25 Jun 2020 | £47,000 | | 154, Trewyddfa Road, Morriston, SA6 8NY | 0.18 |
| 08 Jun 2020 | £102,000 | 2 | 1155, Neath Road, Plasmarl, SA6 8JW | 0.13 |
| 20 Mar 2020 | £68,500 | 2 | 12, Millbrook Street, Plasmarl, SA6 8JY | 0.17 |
| 20 Feb 2020 | £80,000 | 2 | 24, Idris Terrace, Plasmarl, SA6 8LT | 0.27 |
| 17 Jan 2020 | £80,000 | | 10, Davis Street, Plasmarl, SA6 8LF | 0.07 |
| 17 Dec 2019 | £75,000 | | 22, Davis Street, Plasmarl, SA6 8LF | 0.05 |
| 13 Dec 2019 | £76,500 | 2 | 32, Landeg Street, Plasmarl, SA6 8LA | 0.14 |
| 29 Nov 2019 | £83,500 | 3 | 10, Idris Terrace, Plasmarl, SA6 8LT | 0.23 |
| 12 Nov 2019 | £70,000 | 2 | 208, Trewyddfa Road, Morriston, SA6 8NX | 0.25 |
| 24 Oct 2019 | £95,000 | 2 | 6, Millbrook Street, Plasmarl, SA6 8JY | 0.17 |
| 11 Sep 2019 | £49,000 | | 22, Millbrook Street, Plasmarl, SA6 8JY | 0.18 |
| 02 Sep 2019 | £78,500 | 2 | 1140, Neath Road, Plasmarl, SA6 8JW | 0.18 |
| 21 Aug 2019 | £115,000 | 3 | 316, Neath Road, Plasmarl, SA6 8JU | 0.02 |
| 20 Aug 2019 | £88,000 | | 30, Bartley Terrace, Plasmarl, SA6 8LN | 0.13 |
| 15 Jul 2019 | £60,000 | 2 | 350, Neath Road, Plasmarl, SA6 8JN | 0.18 |
We are unable to find enough local data to provide good comparisons for this type of property. The data we are providing covers there average for -all- properties
Average weekly rental: £173
| Weekly Rent | Bedrooms | Property Type | distance (miles) |
| --- | --- | --- | --- |
| £115 | 3 | terraced_house | 0.59 |
| £115 | 3 | terraced_house | 0.60 |
| £137 | 2 | terraced_house | 1.14 |
| £144 | 3 | terraced_house | 1.33 |
| £335 | 5 | terraced_house | 1.40 |
| £137 | 3 | terraced_house | 1.54 |
| £137 | 3 | terraced_house | 1.54 |
| £208 | 3 | terraced_house | 1.58 |
| £215 | 3 | terraced_house | 1.58 |
| £138 | 2 | terraced_house | 1.62 |
| £137 | 3 | terraced_house | 1.64 |
| £277 | 4 | terraced_house | 1.68 |
| £295 | 4 | terraced_house | 1.68 |
| £69 | 1 | terraced_house | 1.68 |
| £277 | 4 | terraced_house | 1.70 |
| £231 | 4 | terraced_house | 1.73 |
| £225 | 3 | terraced_house | 1.75 |
| £81 | 3 | terraced_house | 1.75 |
| £160 | 3 | terraced_house | 1.76 |
| £268 | 4 | terraced_house | 1.78 |