61 St Marks Road, Hanwell, London - W7 2PN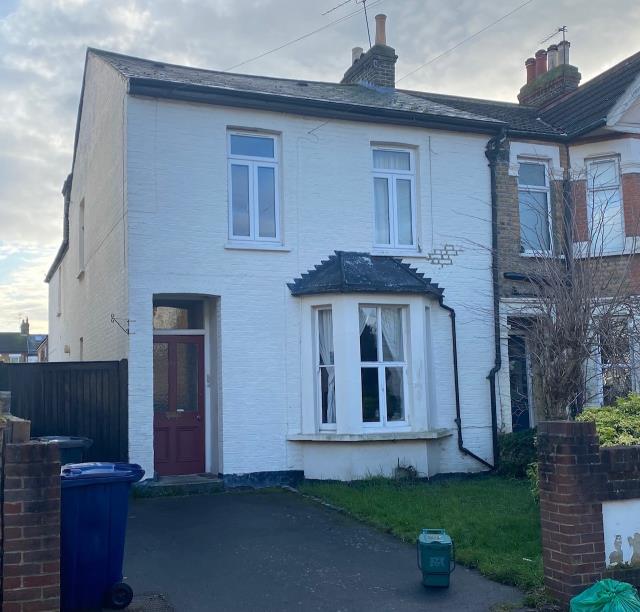 Beds: No data
Type: Semi-detached
Tenure: freehold
Know what you are buying before you bid with a Legal Pack Summary:
3-5 page Summary
by auction-expert solicitors
Plain English
section by section summary (up to 9 sections)
Key Action alerts
which flag all the fees, issues and risks
Continuous updates
delivered to you right up to auction day
Phillip Arnold Auctions describes this property as:
This freehold ground rent investment is situated in a popular road in Olde Hanwell within one mile of Hanwell Main Line Station that will form part of the planned Crossrail route. Boston Manor Piccadilly line station is also easily accessible. The property is a semi-detached dwelling that has been converted into two flats. Both of the flats are held on leases of 99 years from 29/09/81, thus both have approximately 60 years unexpired. Each flat produces a ground rent of £25 pa, thus the total income is £50 pa. This lot will be of interest to investment buyers. ...
We are unable to find enough local data to provide good comparisons for this type of property. The data we are providing covers there average for -all- properties
Average sold price:
£724,525
Average asking price:
£817,490
Average price per sq/ft:
£593
| Date | Price | Beds | Address | Distance (miles) |
| --- | --- | --- | --- | --- |
| 04 Sep 2020 | £950,000 | 4 | 15, St Dunstans Road, W7 2EY | 0.08 |
| 27 Aug 2020 | £800,000 | 5 | 38, Manton Avenue, W7 2DZ | 0.44 |
| 14 Aug 2020 | £770,000 | 4 | 32, Green Lane, W7 2PB | 0.10 |
| 14 Aug 2020 | £1,175,000 | 4 | 5, Balfour Avenue, W7 3HS | 0.41 |
| 31 Jul 2020 | £549,950 | | 1, Mallard Close, W7 2PX | 0.14 |
| 10 Jul 2020 | £470,000 | 3 | 37, Brentvale Avenue, UB1 3ER | 0.44 |
| 03 Jul 2020 | £835,000 | | 95, Manton Avenue, W7 2DY | 0.38 |
| 30 Jun 2020 | £605,000 | | 27, Green Lane, W7 2PA | 0.08 |
| 26 Jun 2020 | £775,000 | 4 | 31, Osterley Park View Road, W7 2HG | 0.15 |
| 26 Jun 2020 | £790,000 | | 36, Cherington Road, W7 3HJ | 0.37 |
| 26 Jun 2020 | £482,000 | 2 | 16, Nightingale Road, W7 1DG | 0.44 |
| 28 Jan 2020 | £565,000 | | 1, Frederick Villas, W7 3UE | 0.15 |
| 13 Jan 2020 | £730,000 | 3 | 77, Green Lane, W7 2PA | 0.14 |
| 17 Dec 2019 | £372,000 | 2 | 186a, Uxbridge Road, Hanwell, W7 3TB | 0.22 |
| 12 Dec 2019 | £780,000 | | 65, Oaklands Road, Hanwell, W7 2DT | 0.44 |
| 16 Oct 2019 | £850,000 | | 17, Westminster Road, W7 3TU | 0.13 |
| 19 Aug 2019 | £870,000 | | 4, St Dunstans Road, W7 2HB | 0.10 |
| 08 Aug 2019 | £611,250 | 4 | 37, Bishops Road, W7 2NZ | 0.06 |
| 08 Aug 2019 | £779,000 | 3 | 65, Osterley Park View Road, W7 2HG | 0.14 |
| 06 Aug 2019 | £605,000 | 2 | 4, Mallard Close, W7 2PX | 0.14 |
We are unable to find enough local data to provide good comparisons for this type of property. The data we are providing covers there average for -all- properties
Average weekly rental: £322
| Weekly Rent | Bedrooms | Property Type | distance (miles) |
| --- | --- | --- | --- |
| £185 | 3 | semi-detached_house | 0.25 |
| £346 | 3 | semi-detached_house | 0.30 |
| £404 | 3 | semi-detached_house | 0.43 |
| £415 | 3 | semi-detached_house | 0.43 |
| £150 | 1 | semi-detached_house | 0.63 |
| £162 | 1 | semi-detached_house | 0.63 |
| £312 | 2 | semi-detached_house | 0.64 |
| £738 | 4 | semi-detached_house | 0.74 |
| £427 | 3 | semi-detached_house | 0.77 |
| £140 | 1 | semi-detached_house | 0.82 |
| £577 | 5 | semi-detached_house | 0.88 |
| £381 | 3 | semi-detached_house | 0.96 |
| £415 | 3 | semi-detached_house | 0.97 |
| £115 | 1 | semi-detached_house | 1.00 |
| £115 | 1 | semi-detached_house | 1.06 |
| £427 | 3 | semi-detached_house | 1.09 |
| £162 | 1 | semi-detached_house | 1.10 |
| £427 | 3 | semi-detached_house | 1.14 |
| £175 | 1 | semi-detached_house | 1.17 |
| £462 | 4 | semi-detached_house | 1.18 |