195 High Street, Princess Parade, West Bromwich - B70 7QZ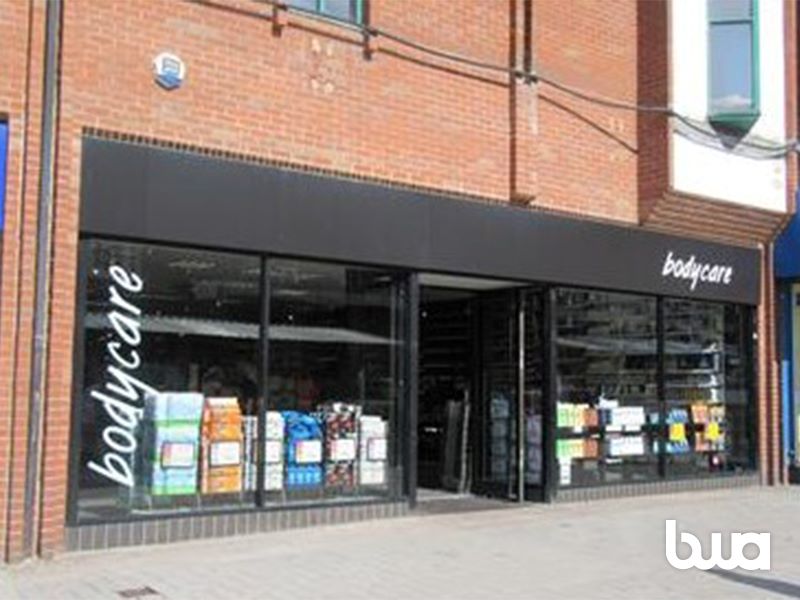 Beds: No data
Type: No data
Tenure: No data
Know what you are buying before you bid with a Legal Risks & Cost Report:
Costs Summary,
extracted from all sections
Legal Risks Summary,
ranking all identified risks by importance
Legal Risks Detail
- your essential section by section guide to addressing the risks
Express 1-Business-Day Delivery
and free
All-In Updates
- right up to auction day
PLUS,
Property Research Report
(Value £49, now FREE) with comparables, rents, yields and more
Bond Wolfe Auctions describes this property as:
195 High Street comprises a purpose built ground floor shop with ancillary accommodation on the first floor. The property currently trades as an established Bodycare store. The ground floor extends to 2,368 square feet with a further 1,345 square feet of ancillary accommodation to the first floor.External viewings only.
We are unable to find enough local data to provide good comparisons for this type of property. The data we are providing covers there average for -all- properties
Average sold price:
£142,968
Average asking price:
£160,862
Average price per sq/ft:
£158
| Date | Price | Beds | Address | Distance (miles) |
| --- | --- | --- | --- | --- |
| 21 Sep 2020 | £201,000 | | 8b, Park Crescent, B71 4AJ | 0.33 |
| 31 Jul 2020 | £127,000 | | 59, Cooper Street, B70 7NY | 0.22 |
| 15 May 2020 | £119,000 | | 6, Turks Head Way, B70 7RA | 0.34 |
| 07 May 2020 | £145,000 | | 19, Richard Street South, B70 8AP | 0.37 |
| 29 Apr 2020 | £132,988 | | Victoria Court, 304, Victoria Street, B70 8BW | 0.19 |
| 24 Mar 2020 | £166,782 | | Victoria Court, 306, Victoria Street, B70 8BW | 0.19 |
| 16 Mar 2020 | £125,000 | | Victoria Court, 210, Victoria Street, B70 8BW | 0.19 |
| 14 Feb 2020 | £154,000 | | Victoria Court, 501, Victoria Street, B70 8BW | 0.19 |
| 14 Feb 2020 | £159,995 | | Victoria Court, 402, Victoria Street, B70 8BW | 0.19 |
| 23 Jan 2020 | £320,000 | 5 | 2, Devonshire Drive, B71 4AA | 0.30 |
| 23 Jan 2020 | £150,000 | 3 | 12, Richard Street South, B70 8AN | 0.36 |
| 17 Jan 2020 | £144,998 | | Victoria Court, 405, Victoria Street, B70 8BW | 0.21 |
| 20 Dec 2019 | £123,000 | | 20, Park Crescent, B71 4AJ | 0.37 |
| 13 Dec 2019 | £150,700 | | Victoria Court, 302, Victoria Street, B70 8BW | 0.19 |
| 13 Dec 2019 | £169,790 | | Victoria Court, 406, Victoria Street, B70 8BW | 0.21 |
| 10 Dec 2019 | £135,003 | | Victoria Court, 403, Victoria Street, B70 8BW | 0.21 |
| 30 Oct 2019 | £100,000 | 2 | 59, Oak Road, B70 8HR | 0.38 |
| 17 Oct 2019 | £130,000 | 3 | 36, Walter Street, B70 6HR | 0.26 |
| 26 Sep 2019 | £195,000 | 3 | 92, Sams Lane, B70 7EE | 0.37 |
| 02 Aug 2019 | £110,000 | 3 | 22, Bowater Street, B70 8AR | 0.31 |
We are unable to find enough local data to provide good comparisons for this type of property. The data we are providing covers there average for -all- properties
Average weekly rental: £137
| Weekly Rent | Bedrooms | Property Type | distance (miles) |
| --- | --- | --- | --- |
| £138 | 1 | flat | 0.12 |
| £185 | 2 | flat | 0.18 |
| £185 | 2 | flat | 0.18 |
| £185 | 2 | flat | 0.18 |
| £196 | 2 | flat | 0.20 |
| £100 | 1 | terraced_house | 0.36 |
| £104 | 1 | terraced_house | 0.36 |
| £110 | 1 | flat | 0.38 |
| £110 | 1 | flat | 0.38 |
| £121 | 1 | flat | 0.38 |
| £90 | 1 | detached_house | 0.40 |
| £80 | 1 | terraced_house | 0.41 |
| £173 | 2 | detached_house | 0.46 |
| £127 | 1 | flat | 0.47 |
| £114 | 1 | flat | 0.48 |
| £114 | 1 | flat | 0.48 |
| £144 | 3 | semi-detached_house | 0.51 |
| £144 | 3 | semi-detached_house | 0.54 |
| £185 | 3 | detached_house | 0.54 |
| £202 | 3 | detached_house | 0.54 |