5 Tanycoed Terrace, Aberdare - CF44 6AY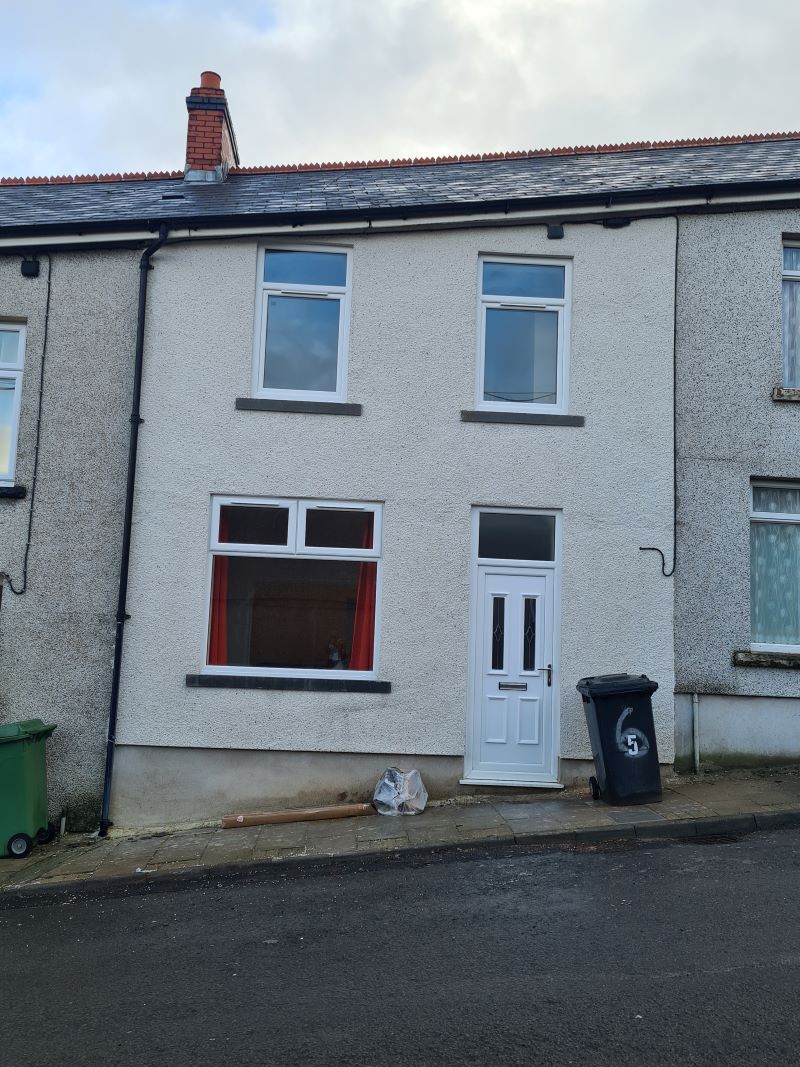 Beds: No data
Type: Terrace
Tenure: Freehold
Know what you are buying before you bid with a Legal Pack Summary:
3-5 page Summary
by auction-expert solicitors
Plain English
section by section summary (up to 9 sections)
Key Action alerts
which flag all the fees, issues and risks
Continuous updates
delivered to you right up to auction day
Paul Fosh Auctions describes this property as:
This recently refurbished terrace property is ideally placed for buy to let investment. It is currently occupied with a long term tenant on a current AST. The tenant has been in occupation since 2003 currently paying £424 PCM.
We are unable to find enough local data to provide good comparisons for this type of property. The data we are providing covers there average for -all- properties
Average sold price:
£69,950
Average asking price:
£85,209
Average price per sq/ft:
£81
| Date | Price | Beds | Address | Distance (miles) |
| --- | --- | --- | --- | --- |
| 21 Sep 2020 | £39,999 | 2 | 32, Jenkin Street, Abercwmboi, CF44 6BB | 0.08 |
| 26 Jun 2020 | £120,000 | 2 | 8, Sierra Pines, CF45 3DS | 0.58 |
| 24 Jun 2020 | £70,000 | | 6, School Street, Abercwmboi, CF44 6AD | 0.31 |
| 15 May 2020 | £81,000 | 3 | 17, Grove Terrace, Abercwmboi, CF44 6AG | 0.34 |
| 30 Apr 2020 | £47,500 | 3 | 4, Ash Street, Abercwmboi, CF44 6AT | 0.20 |
| 27 Mar 2020 | £68,500 | 3 | 96, Park View Terrace, Abercwmboi, CF44 6AB | 0.37 |
| 13 Mar 2020 | £39,999 | | 152, Fernhill, CF45 3EG | 0.39 |
| 06 Mar 2020 | £79,000 | 3 | 9, Graig Avenue, Abercwmboi, CF44 6AF | 0.39 |
| 14 Feb 2020 | £81,500 | | 43, Park View Terrace, Abercwmboi, CF44 6AA | 0.32 |
| 07 Feb 2020 | £57,000 | 3 | 28, Maple Terrace, Abercwmboi, CF44 6AU | 0.11 |
| 20 Dec 2019 | £80,000 | 2 | 30, John Street, Abercwmboi, CF44 6BL | 0.11 |
| 20 Dec 2019 | £114,995 | | 2, Cwrt Cwm Cynon, CF45 4FH | 0.69 |
| 06 Dec 2019 | £80,000 | 3 | 46, Bronallt Terrace, CF44 6BP | 0.11 |
| 29 Nov 2019 | £95,000 | 2 | 13, Sierra Pines, CF45 3DS | 0.60 |
| 22 Nov 2019 | £84,500 | 3 | 10, Graig Terrace, Abercwmboi, CF44 6AH | 0.41 |
| 16 Oct 2019 | £41,000 | 3 | 14, Park View Terrace, Abercwmboi, CF44 6AA | 0.42 |
| 05 Sep 2019 | £54,000 | | 22, Maple Terrace, Abercwmboi, CF44 6AU | 0.09 |
| 30 Aug 2019 | £41,000 | 3 | 9, Jenkin Street, Abercwmboi, CF44 6BE | 0.16 |
| 02 Aug 2019 | £67,000 | | 19, Maple Terrace, Abercwmboi, CF44 6AU | 0.08 |
| 30 Jul 2019 | £63,000 | 3 | 107, Park View Terrace, Abercwmboi, CF44 6AB | 0.38 |
We are unable to find enough local data to provide good comparisons for this type of property. The data we are providing covers there average for -all- properties
Average weekly rental: £113
| Weekly Rent | Bedrooms | Property Type | distance (miles) |
| --- | --- | --- | --- |
| £104 | 2 | terraced_house | 0.11 |
| £120 | 2 | terraced_house | 0.13 |
| £115 | 2 | terraced_house | 1.06 |
| £102 | 3 | terraced_house | 2.12 |
| £104 | 3 | terraced_house | 2.15 |
| £121 | 2 | terraced_house | 2.20 |
| £150 | 4 | terraced_house | 2.59 |
| £127 | 2 | terraced_house | 2.65 |
| £110 | 3 | terraced_house | 2.89 |
| £110 | 3 | terraced_house | 2.94 |
| £110 | 3 | terraced_house | 2.95 |
| £114 | 3 | terraced_house | 2.99 |
| £127 | 3 | terraced_house | 3.28 |
| £104 | 2 | terraced_house | 4.27 |
| £115 | 2 | terraced_house | 4.28 |
| £114 | 2 | terraced_house | 4.29 |
| £144 | 3 | terraced_house | 4.30 |
| £96 | 2 | terraced_house | 4.30 |
| £87 | 1 | terraced_house | 4.33 |
| £121 | 3 | terraced_house | 4.40 |