Land to the rear of Lawn Terrace, Rhymney, Tredegar - NP22 5LL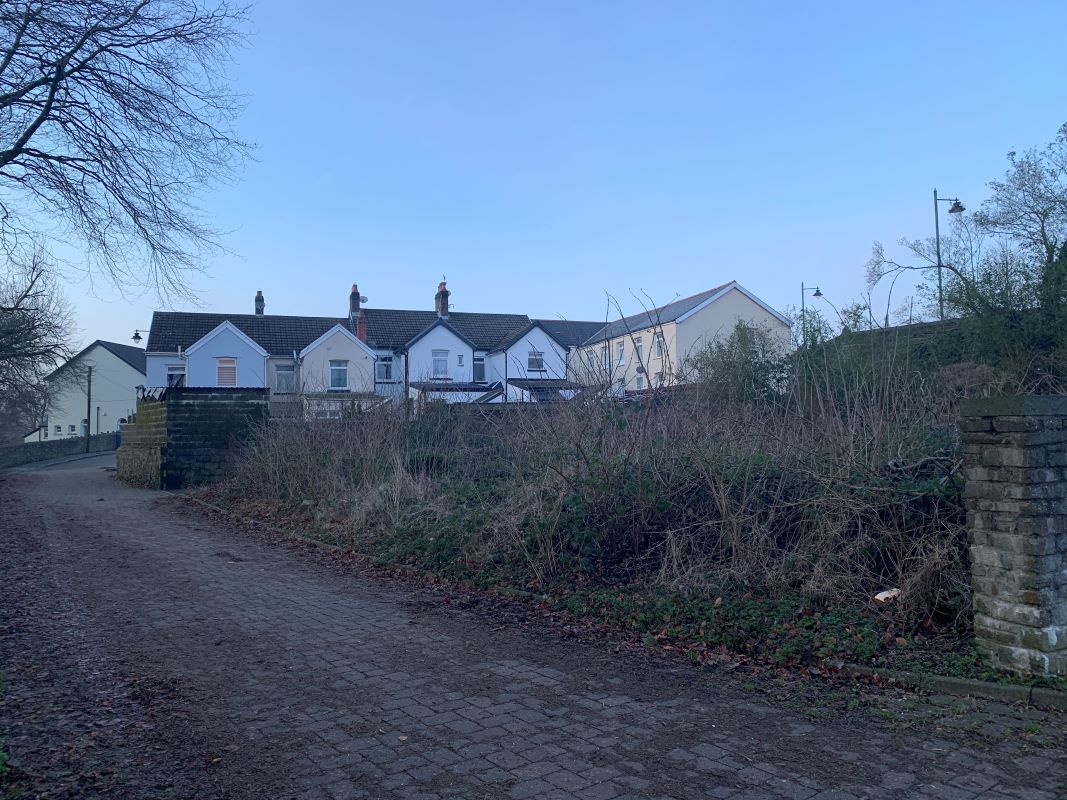 Beds: No data
Type: Terrace
Tenure: Freehold
Know what you are buying before you bid with a Legal Risks & Cost Report:
Costs Summary,
extracted from all sections
Legal Risks Summary,
ranking all identified risks by importance
Legal Risks Detail
- your essential section by section guide to addressing the risks
Express 1-Business-Day Delivery
and free
All-In Updates
- right up to auction day
PLUS,
Property Research Report
(Value £49, now FREE) with comparables, rents, yields and more
Paul Fosh Auctions describes this property as:
An area of land located in Rhymney, it measures approximately 600 sq.m in size and offers potential for a number of suggested uses. The area is designated for commercial and leisure use and interested parties may look to develop a suitable dwelling for those purposes (subject to the necessary planning permissions). Other suitable uses may be considered but would need to be approved by the local authority. Rhymney's shopping area is a short walk away, with the land facing onto the rear of the residential properties of Lawn Terrace and the car park at High Street in proximity. Rhymney offers convenient road links to the surrounding towns of Tredegar, Ebbw Vale and Merthyr Tydfil via the A465 (Heads of the Valley Road). ...
We are unable to find enough local data to provide good comparisons for this type of property. The data we are providing covers there average for -all- properties
Average sold price:
£82,850
Average asking price:
£103,400
Average price per sq/ft:
£93
| Date | Price | Beds | Address | Distance (miles) |
| --- | --- | --- | --- | --- |
| 28 Aug 2020 | £90,000 | 2 | 1, Price Street, Rhymney, NP22 5HG | 0.41 |
| 27 Aug 2020 | £155,000 | 4 | 112, High Street, Rhymney, NP22 5NG | 0.30 |
| 20 Aug 2020 | £75,000 | | 18, High Street, Rhymney, NP22 5NB | 0.36 |
| 14 Aug 2020 | £67,000 | | 7, Cross Street, Rhymney, NP22 5ND | 0.15 |
| 14 Aug 2020 | £76,500 | 4 | 6, Thomas Fields, Rhymney, NP22 5PG | 0.16 |
| 03 Jul 2020 | £45,000 | | 4, Tre Edwards, Rhymney, NP22 5HB | 0.43 |
| 13 May 2020 | £78,000 | | 9, Price Street, Rhymney, NP22 5HG | 0.43 |
| 27 Apr 2020 | £120,000 | | Hazelhurst, Tanyllan Terrace, Rhymney, NP22 5HE | 0.34 |
| 27 Mar 2020 | £93,000 | 3 | 47, Goshen Street, Rhymney, NP22 5NF | 0.21 |
| 20 Mar 2020 | £215,000 | | Redwood Court, 3, The Terrace, Rhymney, NP22 5DZ | 0.20 |
| 14 Feb 2020 | £84,000 | | 6, Queens Crescent, Rhymney, NP22 5ET | 0.46 |
| 06 Jan 2020 | £90,500 | 3 | 25, Manest Street, Rhymney, NP22 5NH | 0.13 |
| 12 Dec 2019 | £68,000 | 2 | 19, Beulah Street, Rhymney, NP22 5PB | 0.16 |
| 10 Dec 2019 | £60,000 | | 54, Lady Tyler Terrace, Rhymney, NP22 5PN | 0.23 |
| 14 Nov 2019 | £90,000 | 3 | 11, Queens Crescent, Rhymney, NP22 5ET | 0.44 |
| 30 Oct 2019 | £92,500 | 3 | 4, Jerusalem Street, Rhymney, NP22 5JB | 0.35 |
| 22 Oct 2019 | £64,000 | | 18, Manest Street, Rhymney, NP22 5NH | 0.13 |
| 18 Oct 2019 | £70,000 | 3 | 1, Forge Crescent, Rhymney, NP22 5PR | 0.39 |
| 23 Aug 2019 | £123,000 | 3 | 113, High Street, Rhymney, NP22 5NG | 0.30 |
| 16 Aug 2019 | £82,000 | 3 | 8, Jerusalem Street, Rhymney, NP22 5JB | 0.35 |
We are unable to find enough local data to provide good comparisons for this type of property. The data we are providing covers there average for -all- properties
Average weekly rental: £122
| Weekly Rent | Bedrooms | Property Type | distance (miles) |
| --- | --- | --- | --- |
| £97 | 3 | terraced_house | 1.78 |
| £104 | 2 | terraced_house | 1.86 |
| £104 | 2 | terraced_house | 2.15 |
| £138 | 3 | terraced_house | 3.18 |
| £150 | 3 | terraced_house | 3.41 |
| £138 | 3 | terraced_house | 3.41 |
| £121 | 3 | terraced_house | 3.48 |
| £138 | 3 | terraced_house | 3.48 |
| £138 | 3 | terraced_house | 3.89 |
| £162 | 3 | terraced_house | 3.93 |
| £121 | 2 | terraced_house | 4.03 |
| £87 | 1 | terraced_house | 4.05 |
| £104 | 2 | terraced_house | 4.13 |
| £114 | 2 | terraced_house | 4.21 |
| £173 | 3 | terraced_house | 4.24 |
| £122 | 3 | terraced_house | 4.58 |
| £110 | 2 | terraced_house | 5.16 |
| £144 | 3 | terraced_house | 5.39 |
| £104 | 3 | terraced_house | 6.54 |
| £115 | 2 | terraced_house | 6.61 |