48 Church Road, Mitcham, Surrey - CR4 3BU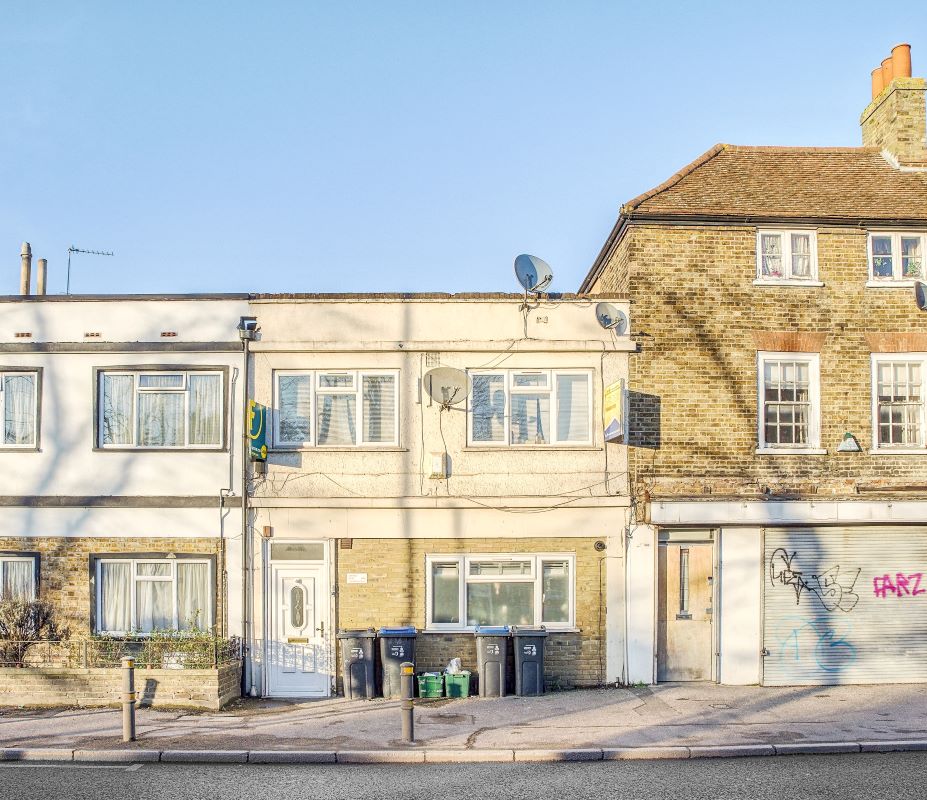 Guide Price: £190,000 - £200,000
Beds: No data
Type: No data
Tenure: No data
Know what you are buying before you bid with a Legal Pack Summary:
3-5 page Summary
by auction-expert solicitors
Plain English
section by section summary (up to 9 sections)
Key Action alerts
which flag all the fees, issues and risks
Continuous updates
delivered to you right up to auction day
Strettons describes this property as:
By Order of Executors. A two storey property comprising 2 self-contained flats situated a short distance west of the A217 London Road and about a mile from Mitcham Junction railway station. Mitcham lies about 4 miles from Croydon and 9 miles south of Central London.
We are unable to find enough local data to provide good comparisons for this type of property. The data we are providing covers there average for -all- properties
Average sold price:
£321,175
Average asking price:
£378,200
Average price per sq/ft:
£448
| Date | Price | Beds | Address | Distance (miles) |
| --- | --- | --- | --- | --- |
| 25 Sep 2020 | £316,000 | | Noble Court, 261, Flat 7, Church Road, CR4 3EX | 0.06 |
| 17 Aug 2020 | £263,000 | | Baron Court, Flat 26, London Road, CR4 4ES | 0.21 |
| 12 Jun 2020 | £365,000 | | 6, Edmund Road, CR4 3AR | 0.09 |
| 04 May 2020 | £270,000 | | 8, Love Lane, CR4 3AG | 0.07 |
| 01 May 2020 | £370,000 | 3 | 43, Broadway Gardens, CR4 4EF | 0.15 |
| 30 Apr 2020 | £153,896 | | 69, De'arn Gardens, CR4 3AZ | 0.22 |
| 13 Mar 2020 | £375,000 | | Cricketers House, 340, Flat 2, London Road, CR4 3ND | 0.17 |
| 25 Feb 2020 | £395,000 | 3 | 14, Broadway Gardens, CR4 4EE | 0.15 |
| 07 Feb 2020 | £335,000 | 2 | 12, Morland Close, CR4 3JT | 0.04 |
| 07 Feb 2020 | £235,000 | | Bailey House, 77, Flat 4, Miles Road, CR4 3FF | 0.20 |
| 28 Jan 2020 | £260,000 | | Tiptaft House, 93, Flat 8, Miles Road, CR4 3FF | 0.16 |
| 03 Jan 2020 | £545,000 | 4 | 147, Church Path, CR4 4EL | 0.16 |
| 31 Oct 2019 | £160,000 | | Noble Court, 261, Flat 30, Church Road, CR4 3EX | 0.02 |
| 18 Oct 2019 | £385,000 | 3 | 23, Love Lane, CR4 3AU | 0.10 |
| 08 Oct 2019 | £365,000 | 3 | 32, Broadway Gardens, CR4 4EE | 0.12 |
| 03 Oct 2019 | £275,000 | | Austen Court, 5, Flat 11, Brickfield Road, CR4 3GN | 0.22 |
| 30 Sep 2019 | £305,000 | | Cricketers House, 340, Flat 7, London Road, CR4 3ND | 0.17 |
| 20 Sep 2019 | £264,000 | | Baron Court, Flat 30, London Road, CR4 4ES | 0.21 |
| 16 Sep 2019 | £350,000 | 3 | 85, Love Lane, CR4 3AW | 0.22 |
| 01 Aug 2019 | £366,750 | 3 | 27, Rodney Road, CR4 3DJ | 0.22 |
We are unable to find enough local data to provide good comparisons for this type of property. The data we are providing covers there average for -all- properties
Average weekly rental: £257
| Weekly Rent | Bedrooms | Property Type | distance (miles) |
| --- | --- | --- | --- |
| £323 | 2 | detached_house | 0.13 |
| £288 | 2 | flat | 0.17 |
| £254 | 2 | flat | 0.19 |
| £317 | 2 | flat | 0.19 |
| £450 | 4 | detached_house | 0.21 |
| £163 | 1 | detached_house | 0.22 |
| £265 | 1 | flat | 0.26 |
| £98 | 1 | flat | 0.26 |
| £335 | 1 | flat | 0.27 |
| £150 | 1 | detached_house | 0.29 |
| £173 | 1 | detached_house | 0.30 |
| £277 | 1 | flat | 0.31 |
| £277 | | flat | 0.31 |
| £288 | 2 | flat | 0.31 |
| £277 | 2 | flat | 0.31 |
| £254 | 1 | flat | 0.32 |
| £219 | 1 | flat | 0.33 |
| £288 | 2 | flat | 0.33 |
| £127 | 1 | detached_house | 0.34 |
| £173 | 1 | detached_house | 0.34 |