29A The Broadway, Broadway Parade, Elm Park, Hornchurch, Essex - RM12 4RW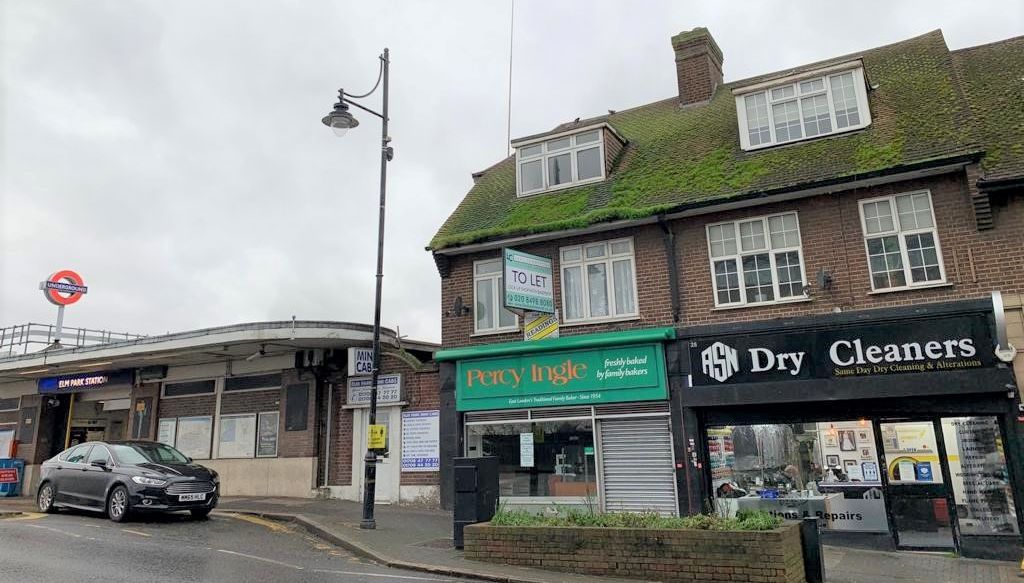 Beds: No data
Type: Maisonette
Tenure: Leasehold
Know what you are buying before you bid with a Legal Risks & Cost Report:
Costs Summary,
extracted from all sections
Legal Risks Summary,
ranking all identified risks by importance
Legal Risks Detail
- your essential section by section guide to addressing the risks
Express 1-Business-Day Delivery
and free
All-In Updates
- right up to auction day
PLUS,
Property Research Report
(Value £49, now FREE) with comparables, rents, yields and more
Strettons describes this property as:
A two storey maisonette (reached via Elm Park Avenue), forming part of an established retail parad and adjacent to Elm Park underground station (District line). Harrow Lodge Park is within about ½ mile, Elm Park lies about 2 mile south of Romford town centre, 15 miles from Central London and has good road links via the A13.. Leasehold - 125 years from 29.09.2020 at a at a current ground rent of £100 p.a. rising by £50 every 25 years. ...
We are unable to find enough local data to provide good comparisons for this type of property. The data we are providing covers there average for -all- properties
Average sold price:
£227,250
Average asking price:
£234,000
Average price per sq/ft:
£417
| Date | Price | Beds | Address | Distance (miles) |
| --- | --- | --- | --- | --- |
| 08 Oct 2020 | £275,000 | | Woburn Court, Flat 11, Woburn Avenue, RM12 4PB | 0.18 |
| 01 Oct 2020 | £215,000 | | Woburn Court, Flat 2, Woburn Avenue, RM12 4PB | 0.04 |
| 24 Aug 2020 | £116,000 | | Ingre House, 37, Flat 1, Dunningford Close, RM12 5DH | 0.49 |
| 12 Aug 2020 | £284,000 | 2 | 10, Boulter Gardens, RM13 7QD | 0.49 |
| 30 Jun 2020 | £235,000 | 2 | 98, Wood Lane, RM12 5JB | 0.42 |
| 12 Jun 2020 | £209,500 | | Astra Court East, Flat 4, Astra Close, RM12 5NJ | 0.55 |
| 18 May 2020 | £239,000 | 2 | 10, Malan Square, RM13 7JA | 0.51 |
| 03 Apr 2020 | £225,000 | | 33, Malan Square, RM13 7JA | 0.48 |
| 26 Mar 2020 | £260,000 | 2 | 145, Albany Road, RM12 4AQ | 0.62 |
| 13 Mar 2020 | £270,000 | | Maybank Lodge, Flat 35, Maybank Avenue, RM12 5SF | 0.60 |
| 28 Feb 2020 | £250,000 | 2 | 137a, Albany Road, RM12 4AQ | 0.64 |
| 28 Feb 2020 | £255,000 | 2 | 28, Creasey Close, RM11 1FE | 0.71 |
| 10 Jan 2020 | £208,000 | | Spencer Court, Flat 2, Eyhurst Avenue, RM12 4FH | 0.19 |
| 29 Nov 2019 | £247,500 | | Maybank Lodge, Flat 7, Maybank Avenue, RM12 5SF | 0.60 |
| 23 Oct 2019 | £170,000 | | Astra Court East, Flat 6, Astra Close, RM12 5NJ | 0.56 |
| 04 Oct 2019 | £169,000 | | Astra Court West, Flat 48, Astra Close, RM12 5NJ | 0.54 |
| 20 Sep 2019 | £265,000 | | Maybank Lodge, Flat 28, Maybank Avenue, RM12 5SF | 0.60 |
| 30 Aug 2019 | £183,455 | | Uphavering House, Flat 27, Parkhill Close, RM12 4YX | 0.60 |
| 27 Aug 2019 | £188,500 | | Astra Court West, Flat 32, Astra Close, RM12 5NJ | 0.54 |
| 20 Aug 2019 | £170,000 | 2 | 19a, Tadworth Parade, RM12 5BA | 0.07 |
We are unable to find enough local data to provide good comparisons for this type of property. The data we are providing covers there average for -all- properties
Average weekly rental: £257
| Weekly Rent | Bedrooms | Property Type | distance (miles) |
| --- | --- | --- | --- |
| £242 | 2 | flat | 0.01 |
| £208 | 1 | flat | 0.04 |
| £253 | 2 | flat | 0.04 |
| £219 | 1 | flat | 0.07 |
| £253 | 2 | flat | 0.08 |
| £277 | 2 | flat | 0.30 |
| £254 | 2 | flat | 0.73 |
| £213 | 1 | flat | 0.75 |
| £288 | 2 | flat | 0.90 |
| £294 | 2 | flat | 0.93 |
| £288 | 2 | flat | 0.97 |
| £231 | 1 | flat | 1.02 |
| £335 | 4 | flat | 1.05 |
| £277 | 2 | flat | 1.06 |
| £277 | 2 | flat | 1.07 |
| £196 | | flat | 1.09 |
| £317 | 2 | flat | 1.09 |
| £277 | 2 | flat | 1.13 |
| £231 | 1 | flat | 1.13 |
| £196 | | detached_house | 1.14 |