18 Howardsgate, Welwyn Garden City, Hertfordshire - AL8 6BQ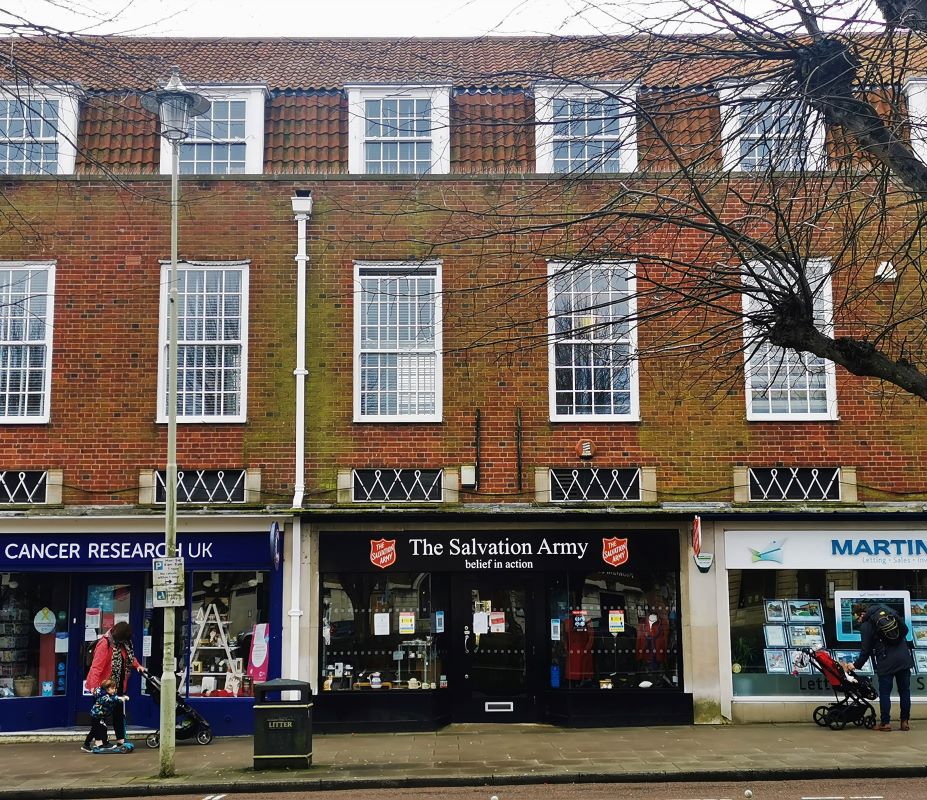 Beds: No data
Type: No data
Tenure: Leasehold
Know what you are buying before you bid with a Legal Risks & Cost Report:
Costs Summary,
extracted from all sections
Legal Risks Summary,
ranking all identified risks by importance
Legal Risks Detail
- your essential section by section guide to addressing the risks
Express 1-Business-Day Delivery
and free
All-In Updates
- right up to auction day
Strettons describes this property as:
Welwyn Garden City is a popular town located 7 miles west of Hertford, 10 miles south of Stevenage and 24 miles north of London. The town lies in close proximity to the A1(M) Junction 4 which links to Junction 23 of the M25 Motorway. The property is situated on the south side of Howardsgate, east of its junction with Parkway. Welwyn Garden City station which provides regular trains to London Kings Cross (fastest journey time 27 minutes) is some 644m from the property. London Luton Airport is situated approximately 13 miles to the north-west of the town. Occupiers close by include: HSBC Bank, Superdrug, Boots Opticians, Pizza Express, Halifax Bank and Costa Coffee amongst many others. Long Leasehold. Held on a lease for 999 years (less 20 days) from 30.06.2014 at a peppercorn ground rent ...
We are unable to find enough local data to provide good comparisons for this type of property. The data we are providing covers there average for -all- properties
Average sold price:
£302,600
Average asking price:
£275,500
Average price per sq/ft:
£496
| Date | Price | Beds | Address | Distance (miles) |
| --- | --- | --- | --- | --- |
| 25 Sep 2020 | £205,000 | | 38 - 40, Apartment 9, Stonehills, AL8 6PD | 0.15 |
| 10 Sep 2020 | £600,000 | 3 | 50, Parkway, AL8 6HH | 0.15 |
| 06 Aug 2020 | £779,000 | 4 | 21, Parkfields, AL8 6EE | 0.16 |
| 24 Jul 2020 | £727,000 | 4 | 8, Parkfields, AL8 6ED | 0.16 |
| 20 Jul 2020 | £925,000 | | 10, Russellcroft Road, AL8 6QT | 0.18 |
| 29 May 2020 | £200,000 | | Longcroft House, 4a, Fretherne Road, AL8 6PZ | 0.08 |
| 15 May 2020 | £450,000 | | Rosanne House, 13, Bridge Road, AL8 6DE | 0.19 |
| 03 Apr 2020 | £160,500 | | Howard House, Flat 26, Howardsgate, AL8 6PB | 0.03 |
| 02 Apr 2020 | £762,500 | | 19, Handside Lane, AL8 6SE | 0.23 |
| 12 Mar 2020 | £180,000 | | 38 - 40, Apartment 12, Stonehills, AL8 6PD | 0.12 |
| 22 Jan 2020 | £295,000 | | Stonehills House, Flat 22, Stonehills, AL8 6DL | 0.12 |
| 19 Dec 2019 | £345,000 | | Peel Court, 19, College Way, AL8 6DG | 0.24 |
| 18 Dec 2019 | £155,000 | | Howard House, Flat 47, Howardsgate, AL8 6PB | 0.08 |
| 26 Nov 2019 | £175,000 | | 2, The Cloisters, AL8 6DX | 0.22 |
| 12 Nov 2019 | £275,000 | | Stonehills House, Flat 28, Stonehills, AL8 6DL | 0.12 |
| 06 Sep 2019 | £220,000 | 2 | 54, Guessens Court, AL8 6RB | 0.21 |
| 30 Aug 2019 | £450,000 | | Peel Court, 40, College Way, AL8 6DG | 0.24 |
| 13 Aug 2019 | £291,000 | | Stonehills House, Flat 33, Stonehills, AL8 6DL | 0.12 |
| 12 Aug 2019 | £295,000 | | Stonehills House, Flat 34, Stonehills, AL8 6DL | 0.12 |
| 08 Aug 2019 | £185,000 | | Longcroft House, 18, Fretherne Road, AL8 6PZ | 0.07 |
We are unable to find enough local data to provide good comparisons for this type of property. The data we are providing covers there average for -all- properties
Average weekly rental: £212
| Weekly Rent | Bedrooms | Property Type | distance (miles) |
| --- | --- | --- | --- |
| £277 | 2 | flat | 0.01 |
| £115 | 2 | flat | 0.06 |
| £207 | 1 | flat | 0.07 |
| £276 | 2 | flat | 0.11 |
| £213 | 1 | flat | 0.11 |
| £208 | 2 | flat | 0.12 |
| £179 | 1 | flat | 0.15 |
| £519 | 3 | semi-detached_house | 0.19 |
| £183 | 1 | flat | 0.21 |
| £160 | | flat | 0.24 |
| £183 | 1 | flat | 0.25 |
| £288 | 2 | semi-detached_house | 0.33 |
| £254 | 1 | flat | 0.36 |
| £415 | 4 | terraced_house | 0.37 |
| £207 | 2 | flat | 0.39 |
| £231 | 1 | flat | 0.41 |
| £213 | 2 | terraced_house | 0.47 |
| £185 | 1 | flat | 0.52 |
| £196 | 1 | flat | 0.54 |
| £202 | 2 | flat | 0.56 |