Land on the north west side of Southlands Road, Bromley, Kent - BR2 9LP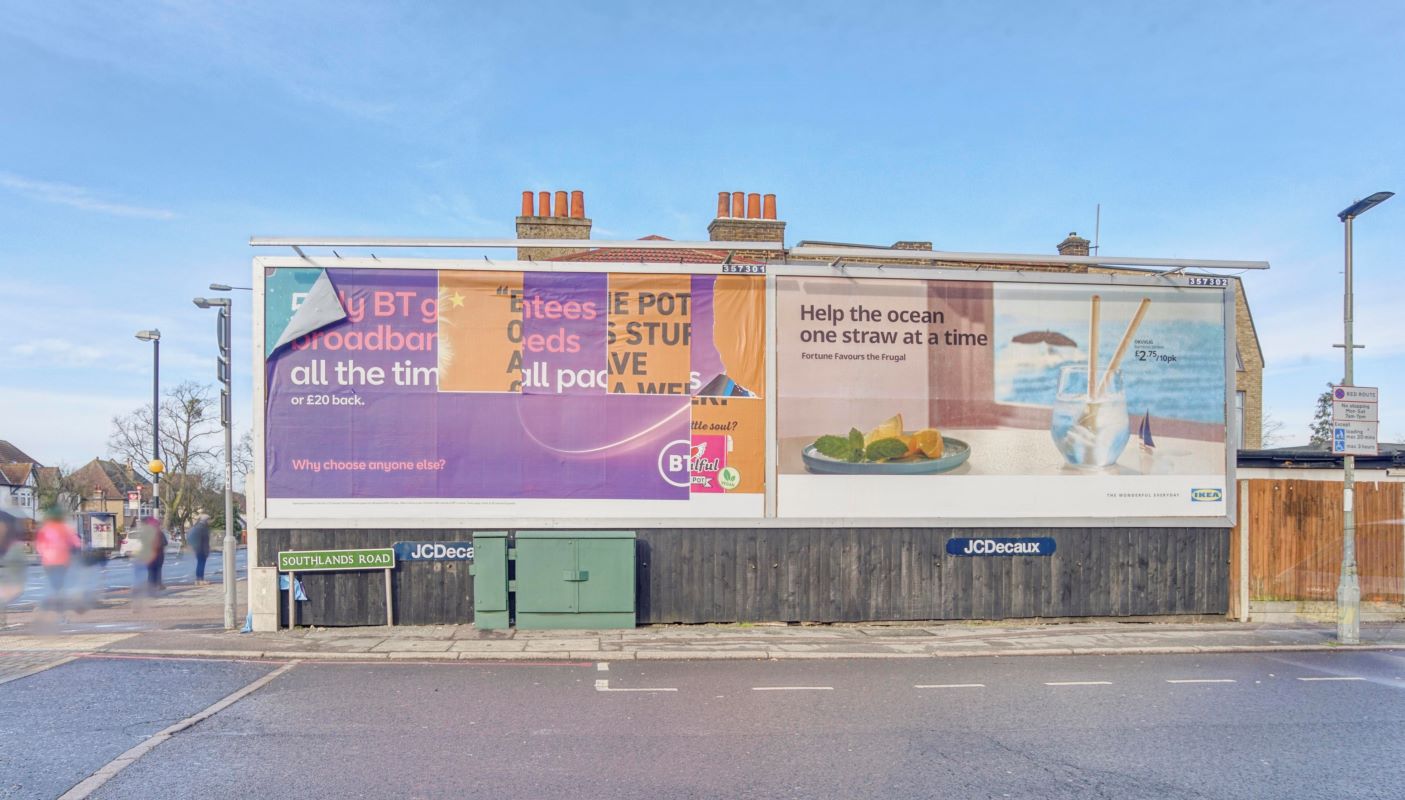 Guide Price: £23,000 - £25,000
Beds: No data
Type: No data
Tenure: No data
Know what you are buying before you bid with a Legal Risks & Cost Report:
Costs Summary,
extracted from all sections
Legal Risks Summary,
ranking all identified risks by importance
Legal Risks Detail
- your essential section by section guide to addressing the risks
Express 1-Business-Day Delivery
and free
All-In Updates
- right up to auction day
Strettons describes this property as:
BY ORDER OF JCDECAUX. An advertising site at the junction with the A21 Bromley Common, adjoining a pair of shops, close to a Topps Tiles store, opposite a Church and about a mile south of the town centre. Bromley lies about 11 miles south-east of Central London.
We are unable to find enough local data to provide good comparisons for this type of property. The data we are providing covers there average for -all- properties
Average sold price:
£442,750
Average asking price:
£490,500
Average price per sq/ft:
£467
| Date | Price | Beds | Address | Distance (miles) |
| --- | --- | --- | --- | --- |
| 09 Oct 2020 | £240,000 | 1 | 45, Heron Court, BR2 9LR | 0.07 |
| 19 Aug 2020 | £600,000 | 3 | 20, Raglan Road, BR2 9NW | 0.14 |
| 22 May 2020 | £385,000 | 2 | 50, Southlands Road, BR2 9QS | 0.14 |
| 15 Apr 2020 | £562,500 | | 68, Bromley Common, BR2 9PF | 0.10 |
| 09 Apr 2020 | £550,000 | 4 | 30, Southlands Road, BR2 9QP | 0.10 |
| 01 Apr 2020 | £450,000 | 3 | 19, Southlands Road, BR2 9QR | 0.06 |
| 27 Mar 2020 | £228,000 | 1 | 27, Heron Court, BR2 9LR | 0.07 |
| 28 Feb 2020 | £475,000 | 2 | 6, Drake Mews, BR2 9NA | 0.12 |
| 31 Jan 2020 | £435,000 | 3 | 54, Wellington Road, BR2 9NQ | 0.09 |
| 29 Jan 2020 | £445,000 | 3 | 4, Heron Court, BR2 9LR | 0.05 |
| 17 Jan 2020 | £827,000 | | 5, Southlands Road, BR2 9QR | 0.03 |
| 19 Dec 2019 | £273,000 | | 87, Flat A, Bromley Common, BR2 9RN | 0.07 |
| 19 Dec 2019 | £272,500 | | 87, Flat D, Bromley Common, BR2 9RN | 0.07 |
| 17 Dec 2019 | £450,000 | | 13, Southlands Road, BR2 9QR | 0.04 |
| 13 Dec 2019 | £410,000 | 3 | 38, Southlands Road, BR2 9QP | 0.12 |
| 12 Dec 2019 | £990,000 | 4 | 42, Bromley Common, BR2 9PD | 0.05 |
| 12 Dec 2019 | £455,000 | 3 | 48, Wellington Road, BR2 9NQ | 0.09 |
| 21 Oct 2019 | £515,000 | 4 | 58, Southlands Road, BR2 9QS | 0.15 |
| 14 Aug 2019 | £407,500 | 2 | 13, Raglan Road, BR2 9NN | 0.16 |
| 09 Aug 2019 | £375,000 | 2 | 18a, Wellington Road, BR2 9NQ | 0.15 |
We are unable to find enough local data to provide good comparisons for this type of property. The data we are providing covers there average for -all- properties
Average weekly rental: £298
| Weekly Rent | Bedrooms | Property Type | distance (miles) |
| --- | --- | --- | --- |
| £231 | 1 | flat | 0.06 |
| £242 | 1 | flat | 0.07 |
| £485 | 3 | terraced_house | 0.07 |
| £300 | 2 | flat | 0.08 |
| £808 | 4 | semi-detached_house | 0.11 |
| £299 | 2 | terraced_house | 0.14 |
| £808 | 4 | semi-detached_house | 0.17 |
| £358 | 3 | detached_house | 0.17 |
| £219 | 1 | flat | 0.18 |
| £288 | 2 | flat | 0.22 |
| £277 | 1 | flat | 0.24 |
| £219 | 1 | flat | 0.24 |
| £254 | 1 | flat | 0.24 |
| £323 | 2 | flat | 0.24 |
| £346 | 3 | detached_house | 0.24 |
| £254 | 1 | flat | 0.24 |
| £288 | 2 | flat | 0.26 |
| £288 | 1 | flat | 0.27 |
| £323 | 2 | terraced_house | 0.27 |
| £335 | 2 | flat | 0.27 |