Apartment 54, Hanover Mill, Hanover Street, Newcastle Upon Tyne, Tyne And Wear - NE1 3AB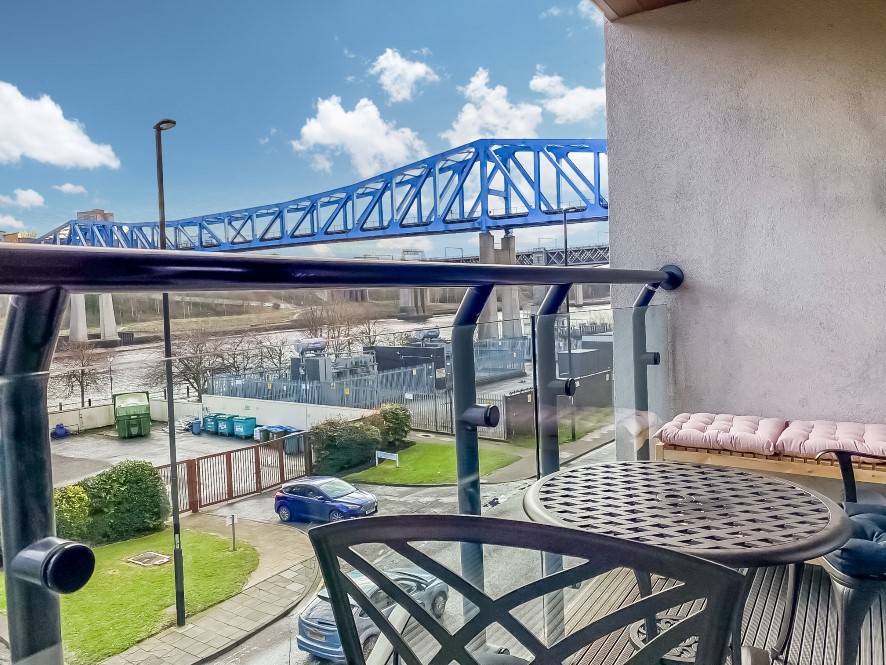 Beds: No data
Type: No data
Tenure: No data
Know what you are buying before you bid with a Legal Risks & Cost Report:
Costs Summary,
extracted from all sections
Legal Risks Summary,
ranking all identified risks by importance
Legal Risks Detail
- your essential section by section guide to addressing the risks
Express 1-Business-Day Delivery
and free
All-In Updates
- right up to auction day
PLUS,
Property Research Report
(Value £49, now FREE) with comparables, rents, yields and more
Auction House North East describes this property as:
This City Centre apartment is the largest on the quayside with substantial open plan living/dinging/kitchen area, two double bedrooms (one en suite), family bathroom and games room. With allocated parking space in a secure gated carpark. Hanover Mill is a short walk from Newcastle's Considerable Shopping Centres, markets and High Street as well as the lure of the pubs, bars and restaurants of the Quayside. Newcastle Central Station is close by with access around the region and beyond through the Rail network and Metro light rail. ...
We are unable to find enough local data to provide good comparisons for this type of property. The data we are providing covers there average for -all- properties
Average sold price:
£178,895
Average asking price:
£156,200
Average price per sq/ft:
£233
| Date | Price | Beds | Address | Distance (miles) |
| --- | --- | --- | --- | --- |
| 04 Nov 2020 | £207,000 | | Tranquil House, 15, Worsdell Drive, NE8 2EU | 0.22 |
| 16 Oct 2020 | £155,000 | | Mill House, Apartment 6, Hanover Street, NE1 3AG | 0.02 |
| 02 Oct 2020 | £166,000 | | Fairway Court, 8, Fletcher Road, NE8 2AY | 0.23 |
| 14 Aug 2020 | £195,950 | | Tranquil House, 34, Worsdell Drive, NE8 2EU | 0.21 |
| 31 Jul 2020 | £150,000 | | 83, Colombo Square, NE8 2DF | 0.23 |
| 20 Jul 2020 | £255,000 | | The Stamp Exchange, The Lincoln Apartment, Westgate Road, NE1 1SA | 0.21 |
| 03 Jul 2020 | £245,000 | | Fairway Court, 49, Fletcher Road, NE8 2AY | 0.23 |
| 26 Jun 2020 | £215,000 | | 16, Cameronian Square, NE8 2DB | 0.24 |
| 06 Apr 2020 | £250,000 | | 58, Apartment 23, Close, NE1 3RJ | 0.17 |
| 27 Mar 2020 | £150,000 | | 8, Apartment 27, Clavering Place, NE1 3NH | 0.14 |
| 20 Mar 2020 | £185,000 | | Midlothian Court, 41, Worsdell Drive, NE8 2FA | 0.23 |
| 13 Dec 2019 | £185,000 | | Tranquil House, 33, Worsdell Drive, NE8 2EU | 0.21 |
| 29 Nov 2019 | £143,000 | | Hanover Mill, Apartment 128, Hanover Street, NE1 3AD | 0.00 |
| 27 Sep 2019 | £210,000 | | 8, Apartment 25, Clavering Place, NE1 3NH | 0.14 |
| 27 Sep 2019 | £124,000 | | 58, Apartment 19, Close, NE1 3RJ | 0.17 |
| 06 Sep 2019 | £185,000 | | Merchants Quay, 46 - 54, Apartment 33, Close, NE1 3RF | 0.16 |
| 23 Aug 2019 | £122,500 | | 79, Colombo Square, NE8 2DF | 0.23 |
| 16 Aug 2019 | £185,000 | | Tranquil House, 27, Worsdell Drive, NE8 2EU | 0.21 |
| 02 Aug 2019 | £175,000 | | Midlothian Court, 39, Worsdell Drive, NE8 2FA | 0.23 |
| 02 Aug 2019 | £125,000 | | 67, Colombo Square, NE8 2DF | 0.23 |
We are unable to find enough local data to provide good comparisons for this type of property. The data we are providing covers there average for -all- properties
Average weekly rental: £185
| Weekly Rent | Bedrooms | Property Type | distance (miles) |
| --- | --- | --- | --- |
| £346 | 2 | flat | 0.00 |
| £138 | 1 | flat | 0.00 |
| £300 | 3 | flat | 0.00 |
| £156 | 1 | flat | 0.00 |
| £196 | 2 | flat | 0.00 |
| £230 | 2 | flat | 0.01 |
| £127 | 1 | flat | 0.03 |
| £144 | | flat | 0.03 |
| £179 | 2 | flat | 0.04 |
| £190 | 2 | flat | 0.04 |
| £144 | | flat | 0.06 |
| £196 | 2 | flat | 0.09 |
| £328 | 3 | flat | 0.10 |
| £162 | 1 | flat | 0.11 |
| £202 | 2 | flat | 0.12 |
| £192 | 2 | flat | 0.12 |
| £162 | 1 | flat | 0.14 |
| £196 | 2 | flat | 0.14 |
| £175 | 1 | flat | 0.15 |
| £248 | 2 | flat | 0.15 |