17 Montgomery House, Demesne Road, Manchester, Greater Manchester - M16 8PH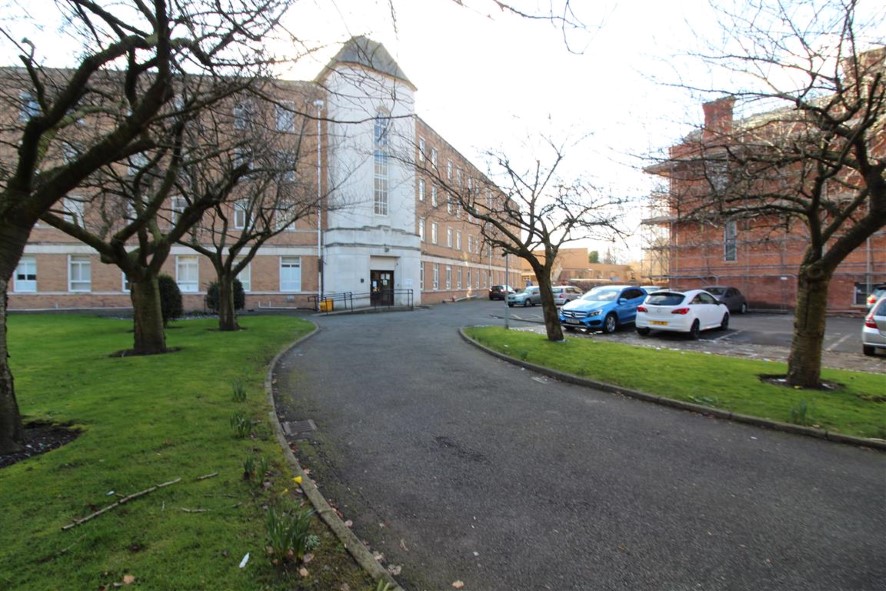 Beds: No data
Type: No data
Tenure: No data
Know what you are buying before you bid with a Legal Risks & Cost Report:
Costs Summary,
extracted from all sections
Legal Risks Summary,
ranking all identified risks by importance
Legal Risks Detail
- your essential section by section guide to addressing the risks
Express 1-Business-Day Delivery
and free
All-In Updates
- right up to auction day
PLUS,
Property Research Report
(Value £49, now FREE) with comparables, rents, yields and more
Auction House North West describes this property as:
Studio room which comprises of a combined bedroom and living area. Currently tenanted. Stock images used. The vendor has advised auction house that this particular unit is of a more generous size than other in the block. The building is set within extensive grounds, with mature gardens & on-site parking. Residents of the 250 units benefit from communal bathroom/kitchen facilities, recreation areas, laundry services, gym facilities, bike store, free minibus service to city centre & 24-hour on-site management. With eight university & college campuses within a two-mile radius & excellent transport links, Montgomery House is in an ideal location for students. However, it not exclusively student accommodation and so may also appeal to tenants working in the area. Please refer to legal pack for additional fees and the Auction Information document for guidance prior to bidding. ...
We are unable to find enough local data to provide good comparisons for this type of property. The data we are providing covers there average for -all- properties
Average sold price:
£196,725
Average asking price:
£214,075
Average price per sq/ft:
£205
| Date | Price | Beds | Address | Distance (miles) |
| --- | --- | --- | --- | --- |
| 09 Oct 2020 | £276,000 | 3 | 10, Spring Bridge Road, M16 8PL | 0.11 |
| 05 Oct 2020 | £260,000 | 4 | 255, Princess Road, M14 7LZ | 0.20 |
| 21 Aug 2020 | £118,270 | | 80, Flat 3, Manley Road, M16 8ND | 0.14 |
| 30 Jul 2020 | £133,000 | | 21a, Flat 7, Manley Road, M16 8RX | 0.15 |
| 24 Jul 2020 | £147,000 | | Park Lodge, 7 - 9, Apartment 12, Alexandra Road South, M16 8NZ | 0.19 |
| 18 Jun 2020 | £222,750 | 3 | 105, Aston Avenue, M14 7HN | 0.19 |
| 05 Jun 2020 | £270,000 | | 61, Montcliffe Crescent, M16 8GR | 0.03 |
| 22 May 2020 | £175,000 | | Mayfield Mansions, 20, Flat 1, Alexandra Road South, M16 8EZ | 0.20 |
| 03 Apr 2020 | £118,000 | | 21, Flat 15, Manley Road, M16 8RW | 0.17 |
| 17 Mar 2020 | £110,000 | | 76, Aston Avenue, M14 7HN | 0.17 |
| 21 Feb 2020 | £367,000 | 4 | 35, Spring Bridge Road, M16 8PW | 0.12 |
| 03 Jan 2020 | £250,000 | 3 | 8, Stoneyfield Close, M16 8GT | 0.09 |
| 16 Dec 2019 | £78,500 | 2 | Flat 1, 2, Manley Road, M16 8PN | 0.15 |
| 15 Nov 2019 | £190,000 | 3 | 323, Princess Road, M14 7FR | 0.12 |
| 30 Oct 2019 | £515,000 | 7 | 6, Manley Road, M16 8PN | 0.15 |
| 18 Oct 2019 | £154,500 | | Springbridge Court, 109, Flat 2, Spring Bridge Road, M16 8HA | 0.10 |
| 30 Aug 2019 | £275,000 | | 301, Princess Road, M14 7LR | 0.13 |
| 27 Aug 2019 | £685,000 | 6 | 6, Spring Bridge Road, M16 8PL | 0.10 |
| 16 Aug 2019 | £165,000 | 2 | 15a, Alexandra Road South, M16 8GE | 0.21 |
| 06 Aug 2019 | £122,000 | 2 | 7, Alexandra Avenue, M14 7JS | 0.20 |
We are unable to find enough local data to provide good comparisons for this type of property. The data we are providing covers there average for -all- properties
Average weekly rental: £169
| Weekly Rent | Bedrooms | Property Type | distance (miles) |
| --- | --- | --- | --- |
| £70 | 1 | detached_house | 0.00 |
| £81 | | flat | 0.00 |
| £81 | 1 | flat | 0.00 |
| £92 | 1 | detached_house | 0.00 |
| £138 | 1 | detached_house | 0.00 |
| £288 | 3 | detached_house | 0.08 |
| £162 | 2 | flat | 0.10 |
| £144 | 1 | flat | 0.17 |
| £196 | 2 | flat | 0.17 |
| £196 | 2 | detached_house | 0.20 |
| £160 | 2 | flat | 0.24 |
| £228 | 3 | flat | 0.27 |
| £173 | 2 | flat | 0.28 |
| £144 | 1 | flat | 0.29 |
| £144 | 1 | flat | 0.29 |
| £196 | 1 | flat | 0.31 |
| £219 | 2 | detached_house | 0.31 |
| £183 | 2 | detached_house | 0.35 |
| £190 | 2 | detached_house | 0.35 |
| £260 | 3 | detached_house | 0.37 |