Development Site at 2 Sandford Road, Mapperley, Nottingham - NG3 6AL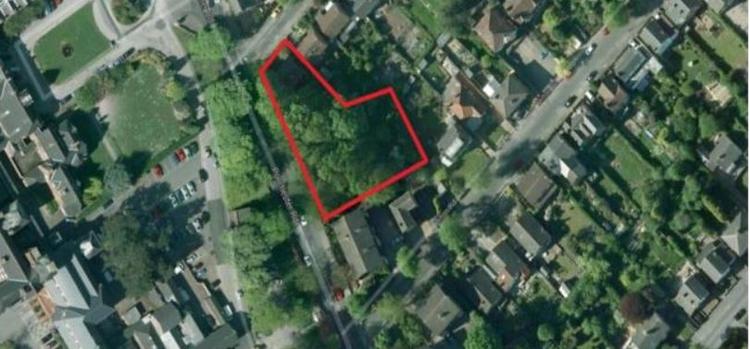 Guide Price: £410,000+ + fees
Beds: No data
Type: No data
Tenure: No data
Know what you are buying before you bid with a Legal Pack Summary:
3-5 page Summary
by auction-expert solicitors
Plain English
section by section summary (up to 9 sections)
Key Action alerts
which flag all the fees, issues and risks
Continuous updates
delivered to you right up to auction day
SDL Auctions (National) describes this property as:
Excellent development opportunity having lapsed planning permission for up to 10 dwellings. Situated in a popular residential location, close to amenities and local schools. The site is located on the corner of Porchester Road and Sandford Road, approximately 2 miles (3.2km) northeast of Nottingham City Centre. Mapperley is a popular suburb of Nottingham, with a range of shops, pubs and restaurants within close proximity. The site extends to approximately 0.4 acres and is bounded to the west by Porchester Road, to the north by Sandford Road, and to the east and south by residential properties. There is currently an existing house at the corner of the site. We understand the site has Japanese Knotweed, please see legal pack for further details. ...
We are unable to find enough local data to provide good comparisons for this type of property. The data we are providing covers there average for -all- properties
Average sold price:
£202,950
Average asking price:
£241,500
Average price per sq/ft:
£212
| Date | Price | Beds | Address | Distance (miles) |
| --- | --- | --- | --- | --- |
| 10 Nov 2020 | £141,250 | | Franklin House, Apartment 1, Ockbrook Drive, Mapperley, NG3 6DD | 0.17 |
| 30 Oct 2020 | £105,000 | 2 | 34, Hilton Road, NG3 6AN | 0.06 |
| 23 Oct 2020 | £120,000 | 2 | 31, Sandford Road, NG3 6AL | 0.01 |
| 23 Oct 2020 | £135,000 | | Franklin House, Apartment 2, Ockbrook Drive, Mapperley, NG3 6DD | 0.17 |
| 19 Oct 2020 | £184,000 | | 39, Kent Road, NG3 6BE | 0.10 |
| 18 Sep 2020 | £242,500 | 3 | 51, Robinson Road, NG3 6BB | 0.10 |
| 31 Jul 2020 | £252,000 | 3 | 30, Kent Road, NG3 6BE | 0.11 |
| 28 May 2020 | £215,000 | | 36, Sandford Road, NG3 6AL | 0.05 |
| 17 Apr 2020 | £224,000 | | 36, Whittingham Road, NG3 6BJ | 0.15 |
| 24 Mar 2020 | £190,000 | | 334, Porchester Road, NG3 6GR | 0.11 |
| 20 Dec 2019 | £230,000 | 3 | 32, Sandford Road, NG3 6AL | 0.02 |
| 20 Dec 2019 | £205,000 | 3 | 8, Haywood Road, Mapperley, NG3 6AB | 0.09 |
| 20 Dec 2019 | £185,000 | 3 | 41a, Moore Road, Mapperley, NG3 6EF | 0.15 |
| 13 Dec 2019 | £199,000 | 3 | 28, Sandford Road, NG3 6AL | 0.02 |
| 06 Dec 2019 | £327,500 | 3 | 31, Moore Road, Mapperley, NG3 6EF | 0.15 |
| 06 Dec 2019 | £230,500 | 4 | 872, Woodborough Road, NG3 5QQ | 0.17 |
| 27 Sep 2019 | £115,000 | | Nightingale House, Apartment 17, Ockbrook Drive, Mapperley, NG3 6AT | 0.16 |
| 11 Sep 2019 | £257,500 | | 49, Sandford Road, NG3 6AJ | 0.11 |
| 23 Aug 2019 | £315,000 | 4 | 17, Moore Road, Mapperley, NG3 6EF | 0.16 |
| 16 Aug 2019 | £167,000 | 3 | 39a, Moore Road, Mapperley, NG3 6EF | 0.15 |
We are unable to find enough local data to provide good comparisons for this type of property. The data we are providing covers there average for -all- properties
Average weekly rental: £144
| Weekly Rent | Bedrooms | Property Type | distance (miles) |
| --- | --- | --- | --- |
| £150 | 2 | flat | 0.06 |
| £92 | 1 | flat | 0.12 |
| £138 | 2 | terraced_house | 0.18 |
| £92 | 1 | detached_house | 0.18 |
| £173 | 2 | flat | 0.20 |
| £137 | 2 | flat | 0.25 |
| £160 | 3 | flat | 0.32 |
| £150 | 1 | flat | 0.40 |
| £219 | 3 | semi-detached_house | 0.44 |
| £144 | 2 | terraced_house | 0.47 |
| £150 | 2 | flat | 0.48 |
| £138 | 1 | detached_house | 0.50 |
| £125 | 1 | detached_house | 0.50 |
| £125 | | flat | 0.52 |
| £173 | 2 | semi-detached_house | 0.52 |
| £137 | 1 | flat | 0.57 |
| £185 | 2 | flat | 0.57 |
| £173 | 2 | flat | 0.59 |
| £98 | 1 | flat | 0.63 |
| £137 | 2 | terraced_house | 0.64 |