Flat 11, Ripley Court, Haslemere Avenue, Mitcham, Surrey - CR4 3PP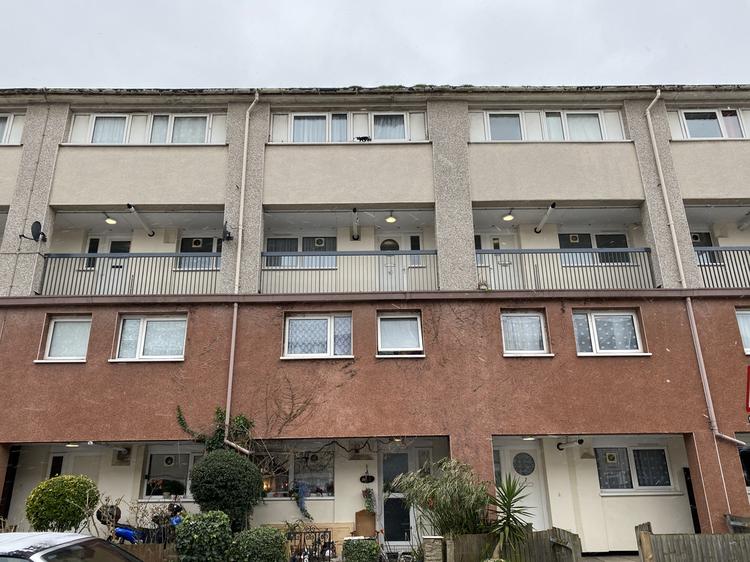 Guide Price: £200,000+ + fees
Beds: No data
Type: No data
Tenure: No data
Know what you are buying before you bid with a Legal Pack Summary:
3-5 page Summary
by auction-expert solicitors
Plain English
section by section summary (up to 9 sections)
Key Action alerts
which flag all the fees, issues and risks
Continuous updates
delivered to you right up to auction day
SDL Auctions (National) describes this property as:
Situated on the borders of Mitcham and Colliers Wood, this split level apartment is surely not to be missed! The auctioneers have not inspected the property but believe it to be arranged over two levels with accommodation comprising of a spacious lounge, well-proportioned kitchen with range of fitted units/appliances and staircase leading to upstairs which has two double bedrooms, a family bathroom & a single bedroom. Situated with 0.3 miles of Phipps Bridge Tram stop and 0.8 miles of Colliers Wood Tube Station, this property would suit those looking for great transport links and with the wide variety of shopping facilities available at both Merton Abbey Mills and Tandem Centre just 0.4 Miles away ...
We are unable to find enough local data to provide good comparisons for this type of property. The data we are providing covers there average for -all- properties
Average sold price:
£359,500
Average asking price:
£338,900
Average price per sq/ft:
£547
| Date | Price | Beds | Address | Distance (miles) |
| --- | --- | --- | --- | --- |
| 30 Sep 2020 | £350,000 | | 22, Homefield Gardens, CR4 3BY | 0.11 |
| 20 Aug 2020 | £345,000 | 2 | 29, Varley Way, CR4 3WZ | 0.15 |
| 14 Aug 2020 | £415,000 | 3 | 17, New Close, SW19 2SX | 0.19 |
| 13 Jul 2020 | £430,000 | 2 | 58, Haslemere Avenue, CR4 3BA | 0.09 |
| 09 Jul 2020 | £308,000 | 2 | 108, Sheldrick Close, SW19 2UH | 0.13 |
| 08 Jul 2020 | £350,000 | | 8, Dreadnought Close, SW19 2TA | 0.15 |
| 24 Apr 2020 | £396,000 | | 37, Haslemere Avenue, CR4 3BA | 0.09 |
| 17 Apr 2020 | £550,000 | | 104, Haslemere Avenue, CR4 3BA | 0.06 |
| 06 Apr 2020 | £245,000 | | 51b, Bourne Drive, CR4 3QZ | 0.10 |
| 21 Feb 2020 | £435,000 | 2 | 49, Homefield Gardens, CR4 3BZ | 0.11 |
| 31 Jan 2020 | £362,000 | 2 | 29, Brangwyn Crescent, SW19 2UA | 0.20 |
| 17 Jan 2020 | £190,000 | | Frensham Court, Flat 3, Phipps Bridge Road, CR4 3PG | 0.13 |
| 13 Jan 2020 | £153,500 | | Frensham Court, Flat 50, Phipps Bridge Road, CR4 3PJ | 0.13 |
| 20 Dec 2019 | £218,000 | 1 | 230, Brangwyn Crescent, SW19 2UF | 0.19 |
| 28 Nov 2019 | £406,000 | 2 | 126, Hogarth Crescent, SW19 2DW | 0.20 |
| 04 Nov 2019 | £323,000 | | 63, Haslemere Avenue, CR4 3BA | 0.07 |
| 04 Nov 2019 | £483,000 | | 275, Phipps Bridge Road, SW19 2SS | 0.08 |
| 17 Oct 2019 | £296,000 | | Lime Court, 1, Flat 8, Lewis Road, CR4 3LS | 0.19 |
| 07 Oct 2019 | £340,000 | 3 | 17, New Close, SW19 2SX | 0.19 |
| 16 Aug 2019 | £450,000 | 1 | 8, Ruskin Way, SW19 2UP | 0.20 |
We are unable to find enough local data to provide good comparisons for this type of property. The data we are providing covers there average for -all- properties
Average weekly rental: £225
| Weekly Rent | Bedrooms | Property Type | distance (miles) |
| --- | --- | --- | --- |
| £335 | 2 | terraced_house | 0.10 |
| £125 | 1 | flat | 0.13 |
| £166 | 1 | detached_house | 0.13 |
| £180 | 1 | detached_house | 0.13 |
| £190 | 1 | detached_house | 0.13 |
| £207 | 1 | detached_house | 0.13 |
| £312 | 2 | flat | 0.13 |
| £254 | 1 | flat | 0.15 |
| £300 | 1 | detached_house | 0.15 |
| £312 | 2 | flat | 0.16 |
| £265 | 2 | flat | 0.17 |
| £150 | 1 | detached_house | 0.17 |
| £160 | 1 | detached_house | 0.17 |
| £415 | 3 | detached_house | 0.18 |
| £277 | 1 | flat | 0.19 |
| £144 | 1 | detached_house | 0.19 |
| £208 | 1 | flat | 0.19 |
| £168 | 1 | detached_house | 0.19 |
| £254 | 1 | semi-detached_house | 0.21 |
| £242 | 1 | flat | 0.22 |