77 Longmore Road, Shirley, Solihull - B90 3EF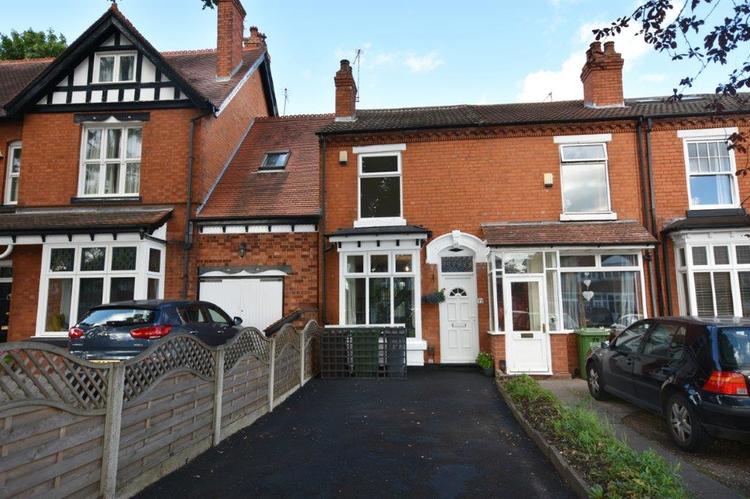 Guide Price: £215,000+ + fees
Beds: No data
Type: No data
Tenure: No data
Know what you are buying before you bid with a Legal Pack Summary:
3-5 page Summary
by auction-expert solicitors
Plain English
section by section summary (up to 9 sections)
Key Action alerts
which flag all the fees, issues and risks
Continuous updates
delivered to you right up to auction day
SDL Auctions (National) describes this property as:
Shirley is home to a host of leisure and retail facilities. For shopping the new Park Gate development is packed with an array of popular major retail names and Shirley high street has a good variety of independently run outlets. Just minutes away you can enjoy the convenience of gymnasiums along with a choice of large super stores like Waitrose, Asda, Sainsburys and Tesco. Food lovers are spoilt for choice, within walking distance there is a diverse mix of cultural tastes to experience, from fine dining restaurants through to numerous cafés and bars. Local schools include Lighthall Secondary School, Tudor Grange Academy, Our Lady of the Wayside Catholic School, St James' School and Blossomfield Primary School to name but a few and commuters are particularly well serviced with regular bus and train links to these destinations. ...
We are unable to find enough local data to provide good comparisons for this type of property. The data we are providing covers there average for -all- properties
Average sold price:
£294,795
Average asking price:
£330,485
Average price per sq/ft:
£296
| Date | Price | Beds | Address | Distance (miles) |
| --- | --- | --- | --- | --- |
| 02 Nov 2020 | £315,000 | 3 | 162, Longmore Road, Shirley, B90 3EG | 0.17 |
| 14 Aug 2020 | £327,000 | | 34, Fieldon Close, Shirley, B90 3EA | 0.17 |
| 06 Aug 2020 | £270,000 | | 9, Bramley Croft, Shirley, B90 3EJ | 0.15 |
| 16 Jul 2020 | £400,000 | 3 | 95, Longmore Road, Shirley, B90 3EF | 0.02 |
| 05 Jun 2020 | £360,000 | | 19, Moorlands Drive, Shirley, B90 3RF | 0.07 |
| 14 Apr 2020 | £205,000 | | Pegasus Court, 29, 27, Union Road, Shirley, B90 3BU | 0.17 |
| 09 Apr 2020 | £330,000 | 3 | 38, Moorlands Drive, Shirley, B90 3QZ | 0.11 |
| 20 Mar 2020 | £267,000 | 3 | 17, Mancetter Road, Shirley, B90 3RB | 0.13 |
| 28 Feb 2020 | £249,000 | | 29, Blenheim Road, Shirley, B90 3QF | 0.11 |
| 28 Feb 2020 | £269,000 | 3 | 25, Barford Road, Shirley, B90 3QR | 0.15 |
| 14 Feb 2020 | £315,000 | 3 | 5, Mancetter Road, Shirley, B90 3RB | 0.13 |
| 07 Feb 2020 | £268,000 | 3 | 9, Headley Rise, Shirley, B90 3QL | 0.17 |
| 16 Jan 2020 | £240,000 | | 34, Union Road, Shirley, B90 3DQ | 0.17 |
| 14 Jan 2020 | £317,000 | | 12, Moorlands Drive, Shirley, B90 3QZ | 0.15 |
| 19 Dec 2019 | £252,000 | 2 | 6, Bardon Drive, Shirley, B90 3DA | 0.15 |
| 19 Dec 2019 | £315,000 | 3 | 33, Longmore Road, Shirley, B90 3DZ | 0.17 |
| 31 Oct 2019 | £394,000 | 4 | 45, Fieldon Close, Shirley, B90 3EA | 0.17 |
| 06 Sep 2019 | £243,000 | 3 | 36, Wixford Grove, Shirley, B90 3QH | 0.10 |
| 30 Aug 2019 | £284,950 | 3 | 94, Longmore Road, Shirley, B90 3EE | 0.02 |
| 27 Aug 2019 | £330,000 | 3 | 61, Fieldon Close, Shirley, B90 3EA | 0.15 |
We are unable to find enough local data to provide good comparisons for this type of property. The data we are providing covers there average for -all- properties
Average weekly rental: £211
| Weekly Rent | Bedrooms | Property Type | distance (miles) |
| --- | --- | --- | --- |
| £183 | 2 | semi-detached_house | 0.11 |
| £156 | | detached_house | 0.16 |
| £144 | 1 | flat | 0.16 |
| £183 | 2 | semi-detached_house | 0.16 |
| £138 | 1 | flat | 0.21 |
| £277 | 4 | terraced_house | 0.24 |
| £202 | 2 | flat | 0.35 |
| £369 | 4 | semi-detached_house | 0.35 |
| £190 | 2 | flat | 0.36 |
| £167 | 2 | flat | 0.36 |
| £254 | 3 | semi-detached_house | 0.37 |
| £369 | 4 | semi-detached_house | 0.40 |
| £207 | 3 | flat | 0.42 |
| £162 | 2 | flat | 0.46 |
| £202 | 2 | flat | 0.48 |
| £300 | 4 | semi-detached_house | 0.49 |
| £277 | 3 | detached_house | 0.51 |
| £185 | 1 | flat | 0.52 |
| £312 | 3 | detached_house | 0.52 |
| £230 | 3 | semi-detached_house | 0.53 |