34 Avery Gardens, Ilford, Essex - IG2 6UJ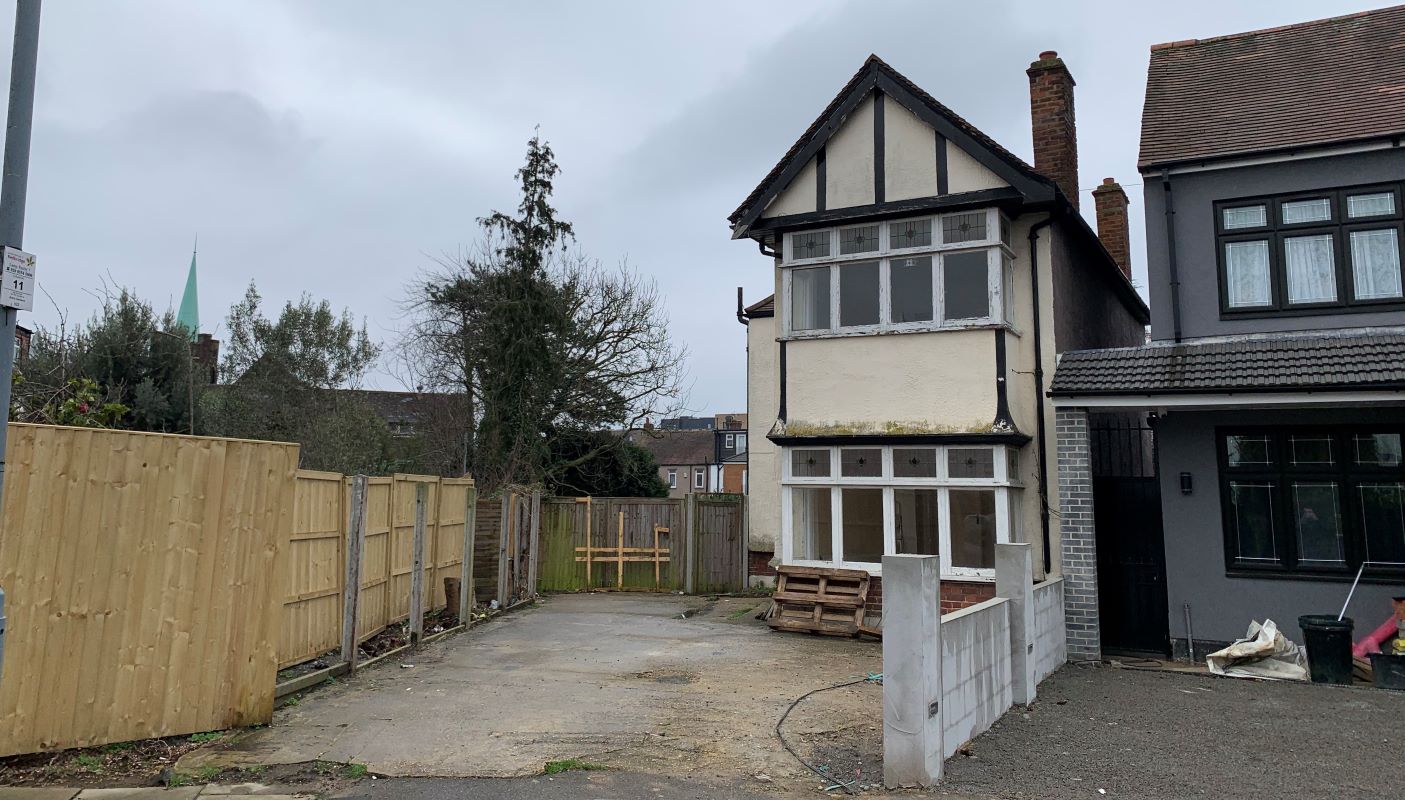 Beds: No data
Type: Detached
Tenure: No data
Know what you are buying before you bid with a Legal Risks & Cost Report:
Costs Summary,
extracted from all sections
Legal Risks Summary,
ranking all identified risks by importance
Legal Risks Detail
- your essential section by section guide to addressing the risks
Express 1-Business-Day Delivery
and free
All-In Updates
- right up to auction day
Strettons describes this property as:
A detached house with driveway together with a site to the rear with planning permission for 1 x 3-bedroom house and 1 x 4-bedroom house. Located in this popular residential location off Woodford Avenue, between Ethelbert Gardens and Wycombe Road and within walking distance of Gants Hill roundabout giving easy access to the A12 and Gants Hill underground station (Central Line).. Living room, reception, kitchen ...
We are unable to find enough local data to provide good comparisons for this type of property. The data we are providing covers there average for -all- properties
Average sold price:
£584,000
Average asking price:
£744,000
Average price per sq/ft:
£432
| Date | Price | Beds | Address | Distance (miles) |
| --- | --- | --- | --- | --- |
| 04 Dec 2020 | £523,000 | | 51, Ewellhurst Road, IG5 0PB | 1.05 |
| 23 Oct 2020 | £470,000 | | 179, Stradbroke Grove, IG5 0DJ | 0.89 |
| 14 Aug 2020 | £885,000 | 4 | 37, Quebec Road, IG1 4TT | 0.82 |
| 11 Aug 2020 | £600,000 | | 38, Roding Lane South, IG4 5NZ | 0.76 |
| 07 Aug 2020 | £565,000 | 4 | 1, Coburg Gardens, IG5 0PP | 1.03 |
| 31 Jul 2020 | £645,000 | 4 | 3, Coburg Gardens, IG5 0PP | 1.04 |
| 23 Jul 2020 | £710,000 | | 6, The Drive, IG1 3HT | 0.88 |
| 17 Jul 2020 | £425,000 | | 2, Lindale Close, Gants Hill, IG4 5FB | 0.30 |
| 28 May 2020 | £410,000 | | 20, Heathcote Avenue, IG5 0QS | 1.10 |
| 27 Mar 2020 | £637,000 | 3 | 1, Dovedale Avenue, IG5 0QG | 1.07 |
| 25 Mar 2020 | £500,000 | | 17, Barrington Close, IG5 0RH | 1.24 |
| 13 Mar 2020 | £610,000 | 2 | 2, Beattyville Gardens, IG6 1JN | 0.67 |
| 11 Feb 2020 | £630,000 | 5 | 159, Stradbroke Grove, IG5 0DJ | 0.86 |
| 10 Feb 2020 | £750,000 | 3 | 36, Marlborough Drive, IG5 0JN | 0.82 |
| 31 Jan 2020 | £500,000 | 2 | 141, Falmouth Gardens, IG4 5JN | 0.86 |
| 21 Jan 2020 | £447,132 | 3 | 33, Perkins Road, IG2 7NQ | 1.08 |
| 10 Jan 2020 | £630,000 | 5 | 181, Stradbroke Grove, IG5 0DJ | 0.86 |
| 10 Jan 2020 | £1,390,000 | | 4, Raynes Avenue, E11 2LS | 1.19 |
| 15 Nov 2019 | £490,000 | 3 | 42, Marlborough Drive, IG5 0JW | 0.88 |
| 14 Nov 2019 | £850,000 | | 19, Laura Close, E11 2DG | 1.14 |
We are unable to find enough local data to provide good comparisons for this type of property. The data we are providing covers there average for -all- properties
Average weekly rental: £422
| Weekly Rent | Bedrooms | Property Type | distance (miles) |
| --- | --- | --- | --- |
| £450 | 4 | detached_house | 0.64 |
| £150 | 1 | detached_house | 0.71 |
| £692 | 5 | detached_house | 1.61 |
| £404 | 3 | detached_house | 1.87 |
| £3,230 | 5 | detached_house | 2.17 |
| £644 | 5 | detached_house | 2.36 |
| £138 | 1 | detached_house | 2.36 |
| £392 | 3 | detached_house | 2.36 |
| £127 | 1 | detached_house | 2.38 |
| £156 | 1 | detached_house | 2.40 |
| £404 | 3 | detached_house | 2.61 |
| £438 | 3 | detached_house | 2.62 |
| £785 | 4 | detached_house | 2.73 |
| £277 | 1 | detached_house | 2.75 |
| £450 | 4 | detached_house | 2.76 |
| £427 | 4 | detached_house | 2.81 |
| £808 | 4 | detached_house | 2.85 |
| £115 | 1 | detached_house | 2.92 |
| £427 | 3 | detached_house | 2.98 |
| £554 | 4 | detached_house | 3.03 |