Moreton Police Station, Chadwick Street, Wirral - CH46 7TE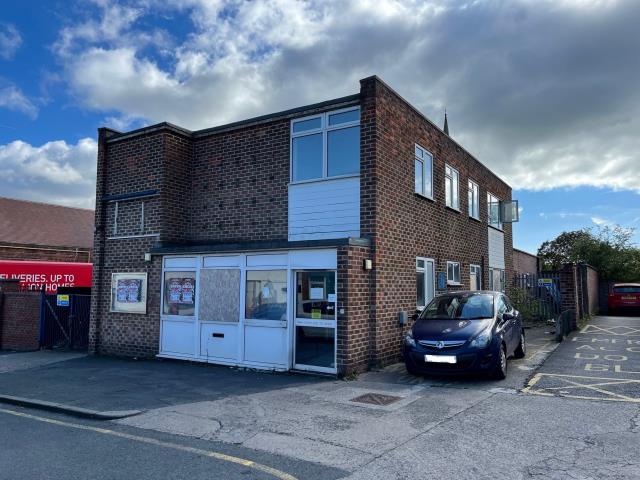 Beds: No data
Type: Flat
Tenure: No data
Know what you are buying before you bid with a Legal Risks & Cost Report:
Costs Summary,
extracted from all sections
Legal Risks Summary,
ranking all identified risks by importance
Legal Risks Detail
- your essential section by section guide to addressing the risks
Express 1-Business-Day Delivery
and free
All-In Updates
- right up to auction day
Sutton Kersh describes this property as:
A detached property which was a former police station dating back to the 1950's in a prominent Town Centre location. The gross internal net area is approximately 258 Sq. M (2,777 Sq. Ft). The property has been stripped out and benefits from double glazing and car parking for 2/3 cars. Planning permission was granted back in October 2017 to extend and convert the existing building to provide a ground floor retail unit together with 5 x self contained flats. Planning reference: APP/17/00758The potential income once converted would be in excess of £30,000.00 per annum. ...
We are unable to find enough local data to provide good comparisons for this type of property. The data we are providing covers there average for -all- properties
Average sold price:
£89,500
Average asking price:
£103,500
Average price per sq/ft:
£136
| Date | Price | Beds | Address | Distance (miles) |
| --- | --- | --- | --- | --- |
| 21 Jun 2021 | £115,500 | 2 | 30, Ladybower Close, CH49 4RY | 0.70 |
| 30 Apr 2021 | £100,000 | | 178, Norwich Drive, CH49 4GD | 0.86 |
| 19 Apr 2021 | £48,000 | | Flat 16, Liege House, Manorside Close, CH49 4PP | 0.67 |
| 18 Mar 2021 | £118,000 | 2 | 25, Ladybower Close, CH49 4RY | 0.70 |
| 12 Jan 2021 | £45,000 | | Bower House, Apartment 27, Manorside Close, CH49 4RP | 0.61 |
| 15 Dec 2020 | £117,500 | 2 | 10, Ladybower Close, CH49 4RY | 0.70 |
| 07 Dec 2020 | £49,950 | 1 | Flat 46, Liege House, Manorside Close, CH49 4PP | 0.67 |
| 25 Nov 2020 | £73,000 | 3 | 9a, Upton Road, CH46 0PD | 0.07 |
| 20 Nov 2020 | £41,500 | 2 | Flat 11, Liege House, Manorside Close, CH49 4PP | 0.67 |
| 06 Nov 2020 | £107,000 | 2 | Flat 27, Causeway House, Leasowe Road, CH46 3SQ | 1.03 |
| 03 Nov 2020 | £112,500 | 2 | 14, Ladybower Close, CH49 4RY | 0.70 |
| 27 Oct 2020 | £111,000 | 2 | 19, Ladybower Close, CH49 4RY | 0.70 |
| 27 Oct 2020 | £52,000 | 3 | 7, Amberley Avenue, CH46 6EZ | 0.73 |
| 23 Oct 2020 | £68,500 | 2 | 119, Tern Way, CH46 7SY | 0.79 |
| 09 Oct 2020 | £104,000 | | Flat 6, Upton Court, Braeside Gardens, CH49 6LS | 1.04 |
| 18 Sep 2020 | £115,000 | 2 | 35, Ladybower Close, CH49 4RY | 0.70 |
| 11 Sep 2020 | £120,000 | | 15, Edgehill Road, CH46 6AN | 0.44 |
| 01 Sep 2020 | £39,995 | 1 | Flat 26, Liege House, Manorside Close, CH49 4PP | 0.67 |
| 30 Jun 2020 | £60,000 | | Bower House, Apartment 10, Manorside Close, CH49 4RP | 0.61 |
| 29 Jun 2020 | £107,000 | 2 | 11a, Amberley Avenue, CH46 6EZ | 0.72 |
We are unable to find enough local data to provide good comparisons for this type of property. The data we are providing covers there average for -all- properties
Average weekly rental: £145
| Weekly Rent | Bedrooms | Property Type | distance (miles) |
| --- | --- | --- | --- |
| £115 | 1 | flat | 0.60 |
| £115 | 1 | flat | 1.96 |
| £92 | 2 | flat | 2.09 |
| £115 | 2 | flat | 2.15 |
| £156 | 2 | flat | 2.21 |
| £156 | 2 | flat | 2.33 |
| £127 | 3 | flat | 2.35 |
| £110 | 1 | flat | 2.43 |
| £156 | 1 | flat | 2.46 |
| £144 | 3 | flat | 2.51 |
| £115 | 1 | flat | 2.53 |
| £173 | 2 | flat | 2.58 |
| £196 | 3 | flat | 2.63 |
| £196 | 2 | flat | 2.68 |
| £118 | 2 | flat | 2.72 |
| £156 | 2 | flat | 2.75 |
| £156 | 1 | flat | 2.75 |
| £300 | 2 | flat | 2.75 |
| £162 | 2 | flat | 2.80 |
| £173 | 2 | flat | 2.85 |