1 Lester Mews, 45 Frederick Street, Luton, Bedfordshire - LU2 7QP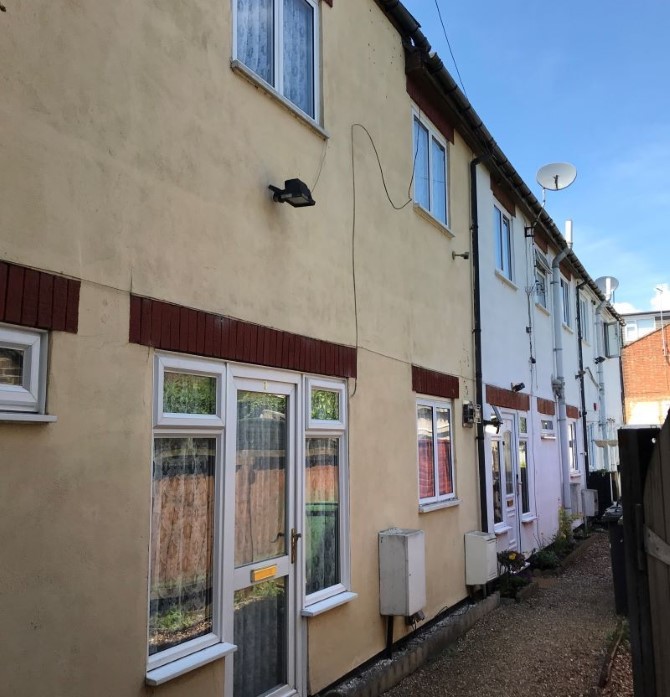 Beds: 2
Type: Terraced
Tenure: Leasehold
Auction House London describes this property as:
A Vacant Two Bedroom Mid Terrace Mews House. The property comprises a two bedroom mid terrace mews house arranged over ground and first floor levels.
We have no current sold data to provide comparisons for this lot.
The following data is based on a Leasehold 2 bedroom Terraced. This data is derived and aggregated from public sources and to be used as a guide not an authority. Please let us know if you spot any anomalies.
Average weekly rental: £247
| Weekly Rent | Bedrooms | Property Type | distance (miles) |
| --- | --- | --- | --- |
| £277 | 2 | terraced_house | 0.09 |
| £207 | 2 | terraced_house | 0.67 |
| £231 | 2 | terraced_house | 0.76 |
| £219 | 2 | terraced_house | 1.03 |
| £231 | 2 | terraced_house | 1.12 |
| £230 | 2 | terraced_house | 1.19 |
| £231 | 2 | terraced_house | 1.49 |
| £231 | 2 | terraced_house | 1.68 |
| £225 | 2 | terraced_house | 2.18 |
| £213 | 2 | terraced_house | 2.19 |
| £231 | 2 | terraced_house | 3.17 |
| £381 | 2 | terraced_house | 3.60 |
| £369 | 2 | terraced_house | 6.41 |
| £207 | 2 | terraced_house | 6.67 |
| £335 | 2 | terraced_house | 7.61 |
| £254 | 2 | terraced_house | 7.78 |
| £277 | 2 | terraced_house | 8.23 |
| £288 | 2 | terraced_house | 8.53 |
| £277 | 2 | terraced_house | 8.74 |
| £312 | 2 | terraced_house | 8.82 |