Land Adjacent to 270-272 Ashley Road, Poole, Dorset - BH14 9BZ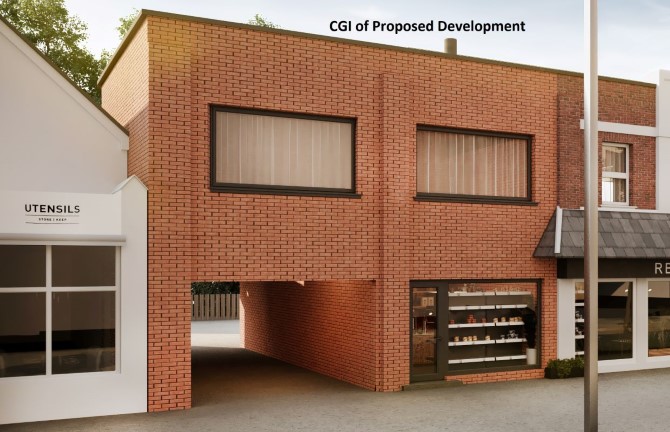 Beds: 1
Type: Commercial
Tenure: Freehold
Auction House London describes this property as:
A Vacant Plot of Land Offered with Planning Permission for the Erection of an End of Terrace Building Arranged to Provide a Ground Floor Shop and a Flat Above. A Further Planning Application will be Submitted for an Additional Flat (Awaiting Decision).The property comprises a vacant plot of land with planning permission for the erection of a shop and self contained flat above.
We have no current sold data to provide comparisons for this lot.
The following data is based on a Freehold 1 bedroom Commercial. This data is derived and aggregated from public sources and to be used as a guide not an authority. Please let us know if you spot any anomalies.
Average weekly rental: £178
| Weekly Rent | Bedrooms | Property Type | distance (miles) |
| --- | --- | --- | --- |
| £162 | 1 | detached_house | 0.10 |
| £183 | 1 | flat | 0.13 |
| £121 | 1 | detached_house | 0.31 |
| £137 | 1 | detached_house | 0.32 |
| £179 | 1 | flat | 0.32 |
| £202 | 1 | flat | 0.33 |
| £167 | 1 | flat | 0.39 |
| £110 | 1 | detached_house | 0.45 |
| £192 | 1 | flat | 0.50 |
| £190 | 1 | flat | 0.54 |
| £179 | 1 | flat | 0.55 |
| £110 | 1 | detached_house | 0.58 |
| £183 | 1 | flat | 0.67 |
| £200 | 1 | flat | 0.73 |
| £219 | 1 | detached_house | 0.81 |
| £156 | 1 | detached_house | 0.92 |
| £202 | 1 | semi-detached_house | 0.98 |
| £201 | 1 | terraced_house | 1.02 |
| £183 | 1 | flat | 1.03 |
| £162 | 1 | flat | 1.12 |