6 Princes Crescent, Edlington, Doncaster, South Yorkshire - DN12 1BB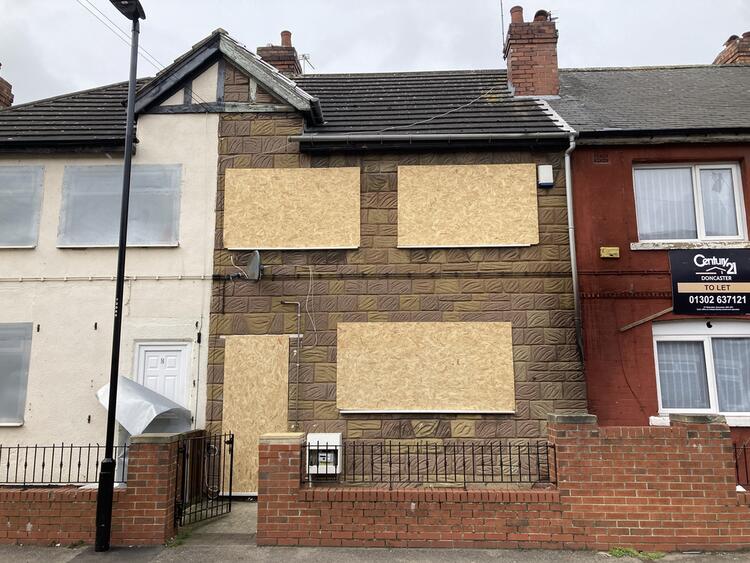 Beds: 3
Type: Terraced
Tenure: Leasehold
SDL Auctions (National) describes this property as:
Three bedrooms. Gas central heating and double glazing. EPC Rating: E
We have no current sold data to provide comparisons for this lot.
The following data is based on a Leasehold 3 bedroom Terraced. This data is derived and aggregated from public sources and to be used as a guide not an authority. Please let us know if you spot any anomalies.
Average weekly rental: £150
| Weekly Rent | Bedrooms | Property Type | distance (miles) |
| --- | --- | --- | --- |
| £134 | 3 | terraced_house | 0.12 |
| £150 | 3 | terraced_house | 1.50 |
| £156 | 3 | terraced_house | 2.02 |
| £150 | 3 | terraced_house | 2.21 |
| £150 | 3 | terraced_house | 2.37 |
| £137 | 3 | terraced_house | 2.53 |
| £144 | 3 | terraced_house | 4.02 |
| £150 | 3 | terraced_house | 4.07 |
| £162 | 3 | terraced_house | 4.14 |
| £173 | 3 | terraced_house | 4.19 |
| £202 | 3 | terraced_house | 4.29 |
| £121 | 3 | terraced_house | 4.73 |
| £166 | 3 | terraced_house | 5.20 |
| £173 | 3 | terraced_house | 5.52 |
| £150 | 3 | terraced_house | 7.07 |
| £137 | 3 | terraced_house | 8.55 |
| £156 | 3 | terraced_house | 8.64 |
| £138 | 3 | terraced_house | 8.78 |
| £138 | 3 | terraced_house | 8.82 |
| £156 | 3 | terraced_house | 10.00 |