142 Ordnance Road, Enfield, Middlesex - EN3 6BY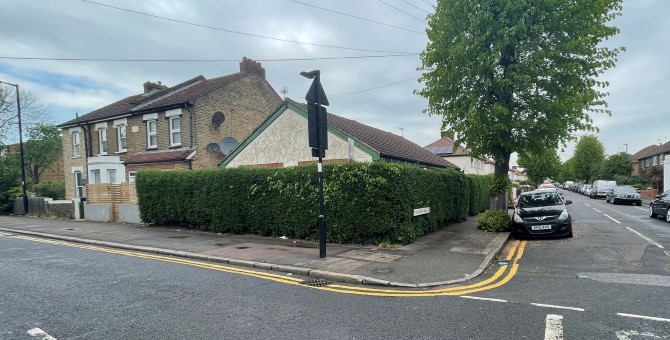 Beds: 2
Type: Detached
Tenure: Freehold
Auction House London describes this property as:
A Vacant Two Bedroom Detached Bungalow. A Planning Application has been Submitted for the Demolition of a Bungalow and the Erection of 2 x Three Bedroom Houses (Awaiting Decision).The property comprises a two bedroom detached bungalow arranged over ground floor level.
We have no current sold data to provide comparisons for this lot.
The following data is based on a Freehold 2 bedroom Detached. This data is derived and aggregated from public sources and to be used as a guide not an authority. Please let us know if you spot any anomalies.
Average weekly rental: £445
| Weekly Rent | Bedrooms | Property Type | distance (miles) |
| --- | --- | --- | --- |
| £346 | 2 | detached_house | 0.44 |
| £577 | 2 | detached_house | 2.91 |
| £352 | 2 | detached_house | 3.20 |
| £294 | 2 | detached_house | 6.29 |
| £438 | 2 | detached_house | 6.63 |
| £752 | 2 | detached_house | 9.10 |
| £807 | 2 | detached_house | 9.13 |
| £485 | 2 | detached_house | 9.18 |
| £650 | 2 | detached_house | 9.42 |
| £462 | 2 | detached_house | 9.77 |
| £700 | 2 | detached_house | 10.21 |
| £288 | 2 | detached_house | 11.33 |
| £352 | 2 | detached_house | 11.78 |
| £1,000 | 2 | detached_house | 11.91 |
| £460 | 2 | detached_house | 12.21 |
| £363 | 2 | detached_house | 13.90 |
| £414 | 2 | detached_house | 15.09 |
| £299 | 2 | detached_house | 15.77 |
| £437 | 2 | detached_house | 15.87 |
| £462 | 2 | detached_house | 16.01 |