2 Moorcroft Gardens, Eldon Street, Bolton - BL2 2HX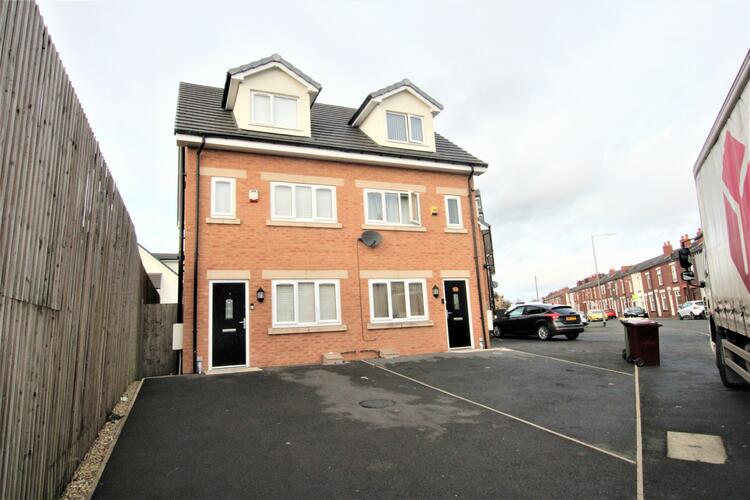 Beds: 4
Type: Semi-detached
Tenure: Freehold
SDL Auctions (National) describes this property as:
4 bedroom semi - detached house. Tenant in situ currently paying £715 per calender month with a yield of 6.2%. Close to local amenities. EPC Rating: B. Council Tax Band: B
We have no current sold data to provide comparisons for this lot.
The following data is based on a Freehold 4 bedroom Semi-detached. This data is derived and aggregated from public sources and to be used as a guide not an authority. Please let us know if you spot any anomalies.
Average weekly rental: £303
| Weekly Rent | Bedrooms | Property Type | distance (miles) |
| --- | --- | --- | --- |
| £254 | 4 | semi-detached_house | 1.40 |
| £231 | 4 | semi-detached_house | 1.65 |
| £317 | 4 | semi-detached_house | 3.31 |
| £300 | 4 | semi-detached_house | 5.20 |
| £265 | 4 | semi-detached_house | 6.23 |
| £346 | 4 | semi-detached_house | 7.83 |
| £300 | 4 | semi-detached_house | 8.88 |
| £265 | 4 | semi-detached_house | 9.48 |
| £322 | 4 | semi-detached_house | 9.50 |
| £231 | 4 | semi-detached_house | 10.33 |
| £462 | 4 | semi-detached_house | 10.41 |
| £300 | 4 | semi-detached_house | 10.47 |
| £450 | 4 | semi-detached_house | 10.55 |
| £415 | 4 | semi-detached_house | 10.70 |
| £242 | 4 | semi-detached_house | 10.83 |
| £496 | 4 | semi-detached_house | 11.09 |
| £219 | 4 | semi-detached_house | 11.43 |
| £462 | 4 | semi-detached_house | 11.58 |
| £219 | 4 | semi-detached_house | 11.65 |
| £360 | 4 | semi-detached_house | 12.34 |