5 Randon Close, Harrow, Middlesex - HA2 6NW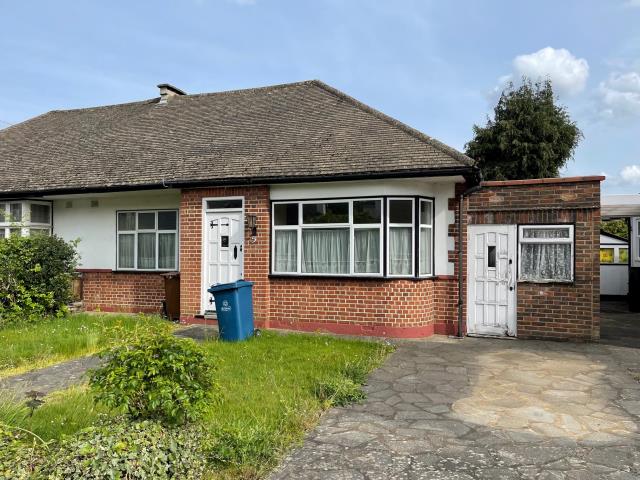 Beds: 1
Type: Semi-detached
Tenure: Freehold
Phillip Arnold Auctions describes this property as:
This property is situated in a cul de sac off Broadfield within a short walk of Headstone Lane overground station. Underground services are available at Harrow along with its major bus terminus and shopping centre. Good road links serve the area including the A40 Western Avenue that connects to Central London, the M40 and the M25 London Orbital Motorway. The property is a semi-detached bungalow w...
We have no current sold data to provide comparisons for this lot.
The following data is based on a Freehold 1 bedroom Semi-detached. This data is derived and aggregated from public sources and to be used as a guide not an authority. Please let us know if you spot any anomalies.
Average weekly rental: £253
| Weekly Rent | Bedrooms | Property Type | distance (miles) |
| --- | --- | --- | --- |
| £196 | 1 | semi-detached_house | 2.86 |
| £254 | 1 | semi-detached_house | 3.98 |
| £335 | 1 | semi-detached_house | 6.31 |
| £187 | 1 | semi-detached_house | 6.47 |
| £254 | 1 | semi-detached_house | 6.73 |
| £300 | 1 | semi-detached_house | 6.74 |
| £300 | 1 | semi-detached_house | 6.80 |
| £242 | 1 | semi-detached_house | 6.86 |
| £254 | 1 | semi-detached_house | 6.90 |
| £190 | 1 | semi-detached_house | 7.21 |
| £392 | 1 | semi-detached_house | 7.26 |
| £242 | 1 | semi-detached_house | 7.58 |
| £340 | 1 | semi-detached_house | 8.29 |
| £173 | 1 | semi-detached_house | 8.59 |
| £242 | 1 | semi-detached_house | 8.66 |
| £650 | 1 | semi-detached_house | 10.17 |
| £421 | 1 | semi-detached_house | 10.46 |
| £208 | 1 | semi-detached_house | 10.65 |
| £208 | 1 | semi-detached_house | 10.97 |
| £231 | 1 | semi-detached_house | 12.24 |