255 Stafford Street, Walsall, West Midlands - WS2 8DF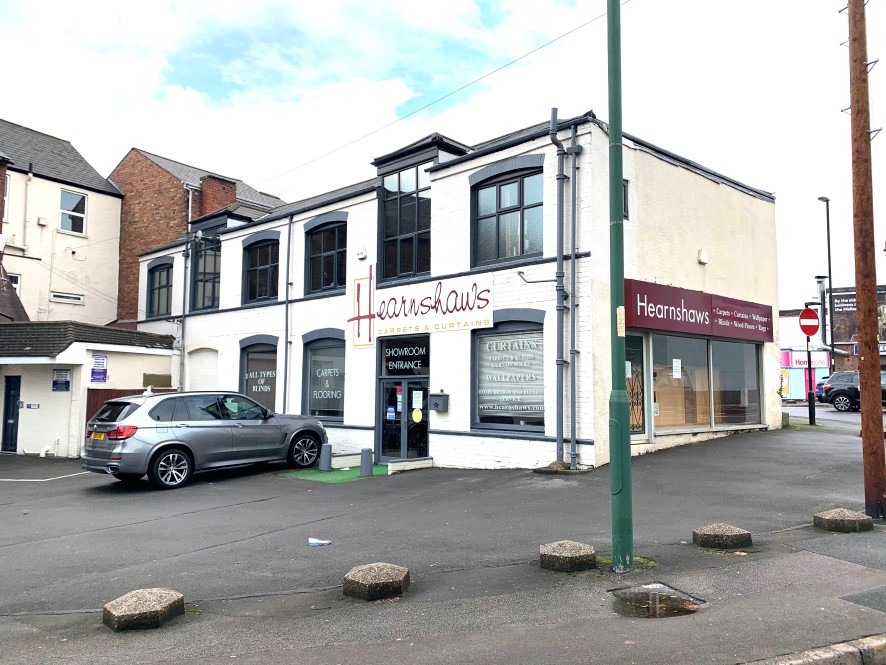 Beds: No data
Type: No data
Tenure: Freehold
Know what you are buying before you bid with a Legal Risks & Cost Report:
Costs Summary,
extracted from all sections
Legal Risks Summary,
ranking all identified risks by importance
Legal Risks Detail
- your essential section by section guide to addressing the risks
Express 1-Business-Day Delivery
and free
All-In Updates
- right up to auction day
Auction House Birmingham & Black Country describes this property as:
Occupying a prime island location at the top of Walsall town centre, this extensive, Freehold, retail unit occupies 3 floors and offers extensive retail space with numerous access points and ancillary space and benefits from 4 return frontages. Occupying some 3,200sq ft (plus) It lends itself to either one or numerous users, as it could easily be split into smaller units. With a Tesco store opposite and close to the Wharf retail park, the property also has the benefit of numerous parking spaces. The site has the potential for redevelopment for Residential use, subject to the necessary Planning and Building Regulation approval. Walsall town centre can easily be accessed from the motorway network by either Junction 7, 9 or 10 of the M6. ...
Auctioneer:
Auction House Birmingham & Black Country
We are unable to find enough local data to provide good comparisons for this type of property. The data we are providing covers there average for -all- properties
Average sold price:
£100,650
Average asking price:
£94,995
Average price per sq/ft:
£110
| Date | Price | Beds | Address | Distance (miles) |
| --- | --- | --- | --- | --- |
| 18 Aug 2020 | £110,000 | | 66, George Street, WS1 1RS | 0.37 |
| 19 Jun 2020 | £245,000 | 6 | 93, Hospital Street, WS2 8JW | 0.49 |
| 12 Jun 2020 | £93,000 | | 19, Hall Street, WS2 8JU | 0.33 |
| 04 Jun 2020 | £92,000 | | 14, Jessel Road, WS2 8QU | 0.47 |
| 09 Mar 2020 | £87,000 | 2 | 54, Old Birchills, WS2 8QH | 0.50 |
| 02 Mar 2020 | £170,000 | 3 | 45, William Street, WS4 2AX | 0.51 |
| 20 Dec 2019 | £70,000 | 2 | 28, Croft Street, WS2 8JR | 0.41 |
| 19 Dec 2019 | £155,000 | 5 | 59, Cecil Street, WS4 2AZ | 0.51 |
| 06 Dec 2019 | £105,000 | 2 | 57, North Street, WS2 8AT | 0.45 |
| 29 Nov 2019 | £140,000 | 3 | 18, Walhouse Close, WS1 2BJ | 0.49 |
| 18 Nov 2019 | £130,000 | 3 | 6, Walhouse Close, WS1 2BJ | 0.49 |
| 08 Nov 2019 | £105,000 | 4 | 66, Wolverhampton Road, WS2 8PR | 0.50 |
| 10 Oct 2019 | £87,500 | 2 | 19, Mary Street, WS2 8LA | 0.37 |
| 04 Oct 2019 | £84,000 | | 27, Butts Road, WS4 2AR | 0.51 |
| 20 Sep 2019 | £75,000 | 2 | 116, Dalkeith Street, WS2 8QB | 0.47 |
| 20 Sep 2019 | £135,000 | 3 | 27, William Street, WS4 2AX | 0.48 |
| 28 Aug 2019 | £107,000 | 2 | 35, Dalkeith Street, WS2 8QA | 0.46 |
| 26 Jul 2019 | £77,000 | 2 | 18, Mary Street, WS2 8LA | 0.36 |
| 07 Jun 2019 | £85,000 | | 17, Dalkeith Street, WS2 8QA | 0.45 |
| 31 May 2019 | £90,000 | 3 | 9, Penkridge Close, WS2 8JT | 0.44 |
We are unable to find enough local data to provide good comparisons for this type of property. The data we are providing covers there average for -all- properties
Average weekly rental: £109
| Weekly Rent | Bedrooms | Property Type | distance (miles) |
| --- | --- | --- | --- |
| £162 | 2 | detached_house | 0.15 |
| £81 | 1 | detached_house | 0.15 |
| £104 | 1 | detached_house | 0.15 |
| £99 | 1 | flat | 0.16 |
| £110 | 1 | detached_house | 0.16 |
| £98 | 1 | detached_house | 0.20 |
| £92 | 1 | flat | 0.20 |
| £98 | 1 | flat | 0.21 |
| £115 | 1 | flat | 0.23 |
| £127 | 1 | flat | 0.23 |
| £150 | 2 | flat | 0.23 |
| £104 | 1 | flat | 0.24 |
| £81 | 1 | flat | 0.26 |
| £60 | 1 | detached_house | 0.26 |
| £121 | 2 | detached_house | 0.27 |
| £133 | 2 | flat | 0.27 |
| £127 | 2 | detached_house | 0.28 |
| £98 | 1 | detached_house | 0.29 |
| £115 | 1 | detached_house | 0.31 |
| £127 | 2 | detached_house | 0.31 |