30 Parklands Gardens, Walsall, West Midlands - WS1 2NW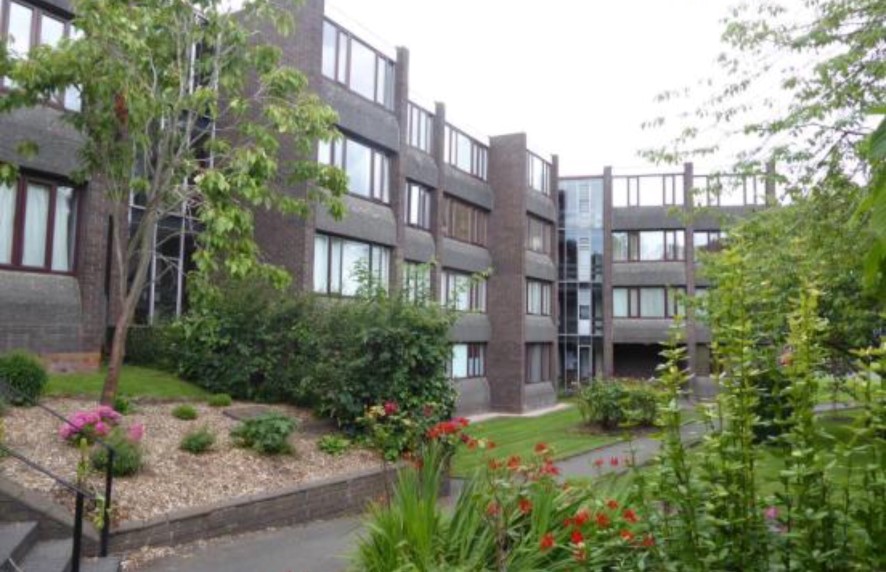 Beds: No data
Type: Flat
Tenure: No data
Know what you are buying before you bid with a Legal Risks & Cost Report:
Costs Summary,
extracted from all sections
Legal Risks Summary,
ranking all identified risks by importance
Legal Risks Detail
- your essential section by section guide to addressing the risks
Express 1-Business-Day Delivery
and free
All-In Updates
- right up to auction day
Auction House Birmingham & Black Country describes this property as:
This purpose built ground floor flat is situated in the popular Parklands Gardens development and has views over the communal gardens to the front. The property is let on a Periodic Tenancy dating back to October 2017 with a rent of £425.00 per calendar month. Conveniently located just off the main A34 Birmingham Road, the property has easy access to Walsall and Birmingham City Centre and has local amenities close by. The property has not been inspected by the Auctioneer but we are advised by the seller that the accommodation comprises:- ...
Auctioneer:
Auction House Birmingham & Black Country
We are unable to find enough local data to provide good comparisons for this type of property. The data we are providing covers there average for -all- properties
Average sold price:
£102,250
Average asking price:
£107,198
Average price per sq/ft:
£158
| Date | Price | Beds | Address | Distance (miles) |
| --- | --- | --- | --- | --- |
| 07 Aug 2020 | £108,000 | | Beaconsfield Court, 8, Princes Avenue, WS1 2EE | 0.26 |
| 30 Mar 2020 | £90,000 | | Mountbatten Court, 75, Flat 5, Sutton Road, WS1 2PQ | 0.26 |
| 27 Mar 2020 | £123,500 | | Spring Court, Flat 8, Birmingham Road, WS1 2NS | 0.12 |
| 06 Mar 2020 | £108,000 | | Spring Court, Flat 25, Birmingham Road, WS1 2NS | 0.12 |
| 17 Feb 2020 | £112,500 | | Spring Court, Flat 37, Birmingham Road, WS1 2NS | 0.24 |
| 31 Jan 2020 | £121,000 | | Spring Court, Flat 19, Birmingham Road, WS1 2NS | 0.12 |
| 18 Dec 2019 | £80,000 | 1 | 60, Parklands Gardens, WS1 2NW | 0.01 |
| 17 Dec 2019 | £88,000 | 1 | 55, Parklands Gardens, WS1 2NW | 0.01 |
| 22 Nov 2019 | £142,500 | 2 | 20, Jesson Close, WS1 2NT | 0.15 |
| 22 Nov 2019 | £149,950 | 2 | 16, Jesson Close, WS1 2NT | 0.16 |
| 15 Nov 2019 | £57,500 | | Elmsdale Court, Flat 1, Birmingham Road, WS1 2QN | 0.26 |
| 30 Sep 2019 | £112,000 | 2 | 23, Jesson Close, WS1 2NT | 0.15 |
| 02 Sep 2019 | £135,000 | | Spring Court, Flat 11, Birmingham Road, WS1 2NS | 0.12 |
| 21 Aug 2019 | £65,000 | | 21, Beech Court, WS1 2NQ | 0.18 |
| 06 Aug 2019 | £79,500 | | Springhill Court, Flat 14, Sutton Road, WS1 2PB | 0.28 |
| 22 Jul 2019 | £108,000 | | Spring Court, Flat 42, Birmingham Road, WS1 2NS | 0.11 |
| 27 Jun 2019 | £115,000 | | Spring Court, Flat 41, Birmingham Road, WS1 2NS | 0.11 |
| 21 Jun 2019 | £95,000 | | Elmsdale Court, Flat 13, Birmingham Road, WS1 2QN | 0.26 |
| 28 May 2019 | £50,000 | | Spring Court, Flat 34, Birmingham Road, WS1 2NS | 0.11 |
| 20 May 2019 | £86,000 | | 11, Beech Court, WS1 2NQ | 0.18 |
We are unable to find enough local data to provide good comparisons for this type of property. The data we are providing covers there average for -all- properties
Average weekly rental: £115
| Weekly Rent | Bedrooms | Property Type | distance (miles) |
| --- | --- | --- | --- |
| £138 | 2 | flat | 0.04 |
| £133 | 1 | flat | 0.38 |
| £98 | 1 | flat | 0.41 |
| £133 | 2 | flat | 0.41 |
| £75 | 1 | flat | 0.42 |
| £92 | | flat | 0.44 |
| £114 | 1 | flat | 0.45 |
| £92 | | flat | 0.57 |
| £122 | 1 | flat | 0.61 |
| £104 | 1 | flat | 0.67 |
| £150 | 2 | detached_house | 0.68 |
| £127 | 1 | detached_house | 0.68 |
| £162 | 2 | detached_house | 0.68 |
| £104 | 1 | flat | 0.70 |
| £114 | 1 | flat | 0.72 |
| £127 | 2 | detached_house | 0.73 |
| £115 | 1 | detached_house | 0.73 |
| £121 | 1 | detached_house | 0.74 |
| £98 | 1 | detached_house | 0.76 |
| £92 | 1 | flat | 0.77 |