338 Main Road, Northampton - NN5 6NJ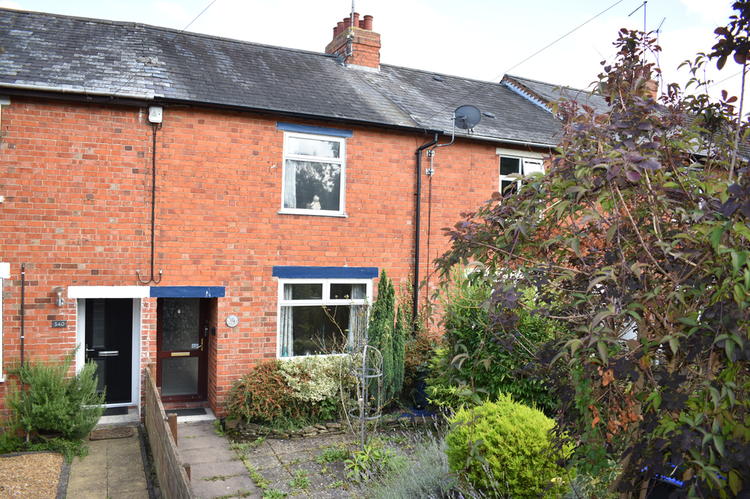 Guide Price: Sold Prior to Auction
Beds: No data
Type: No data
Tenure: No data
Know what you are buying before you bid with a Legal Risks & Cost Report:
Costs Summary,
extracted from all sections
Legal Risks Summary,
ranking all identified risks by importance
Legal Risks Detail
- your essential section by section guide to addressing the risks
Express 1-Business-Day Delivery
and free
All-In Updates
- right up to auction day
SDL Auctions (National) describes this property as:
In need of some modernisation, which will unlock unlimited potential, this property briefly comprises; Entrance hall, 2 reception rooms, kitchen, and downstairs bathroom. To the first floor, there are 3 generous bedrooms. Situated within a very large plot, this home offers a large enclosed front garden and a vast rear garden with a brick built shed and garage.
We are unable to find enough local data to provide good comparisons for this type of property. The data we are providing covers there average for -all- properties
Average sold price:
£225,600
Average asking price:
£243,150
Average price per sq/ft:
£273
| Date | Price | Beds | Address | Distance (miles) |
| --- | --- | --- | --- | --- |
| 14 Aug 2020 | £250,000 | | 30, Duston Wildes, NN5 6ND | 0.13 |
| 07 Aug 2020 | £207,500 | 2 | 296, Main Road, Duston, NN5 6NJ | 0.02 |
| 19 Jun 2020 | £217,000 | 2 | 8, Larch Lane, NN5 6NP | 0.06 |
| 19 Jun 2020 | £140,000 | | Dorchester Court, 10, Port Road, NN5 6NN | 0.09 |
| 05 Jun 2020 | £219,000 | 2 | 22, Larch Lane, NN5 6NP | 0.08 |
| 05 Jun 2020 | £203,500 | 6 | 6, Pytchley Way, NN5 6RN | 0.14 |
| 01 Jun 2020 | £155,000 | 2 | 108, Park Lane, NN5 6PZ | 0.12 |
| 22 May 2020 | £190,000 | 2 | 1, Quarry Road, NN5 6NT | 0.09 |
| 27 Mar 2020 | £235,000 | | 28, Larch Lane, NN5 6NP | 0.09 |
| 28 Jan 2020 | £185,000 | | 344, Main Road, Duston, NN5 6NJ | 0.07 |
| 15 Nov 2019 | £297,500 | 3 | 539, Harlestone Road, NN5 6NX | 0.12 |
| 29 Oct 2019 | £360,000 | 2 | 7, Duston Wildes, NN5 6ND | 0.12 |
| 27 Sep 2019 | £275,000 | 3 | 547, Harlestone Road, NN5 6NX | 0.12 |
| 16 Aug 2019 | £285,000 | 3 | 561, Harlestone Road, NN5 6NX | 0.11 |
| 30 Jul 2019 | £169,995 | 2 | 503, Harlestone Road, NN5 6NX | 0.11 |
| 26 Jul 2019 | £215,000 | 3 | 18, Larch Lane, NN5 6NP | 0.08 |
| 26 Jul 2019 | £244,000 | 3 | 40, Duston Wildes, NN5 6ND | 0.12 |
| 12 Jul 2019 | £249,995 | 3 | 567, Harlestone Road, NN5 6NX | 0.11 |
| 12 Jul 2019 | £285,000 | 4 | 569, Harlestone Road, NN5 6NX | 0.11 |
| 14 Jun 2019 | £215,000 | 2 | 332, Main Road, Duston, NN5 6NJ | 0.00 |
We are unable to find enough local data to provide good comparisons for this type of property. The data we are providing covers there average for -all- properties
Average weekly rental: £209
| Weekly Rent | Bedrooms | Property Type | distance (miles) |
| --- | --- | --- | --- |
| £196 | 2 | detached_house | 0.16 |
| £219 | 3 | detached_house | 0.23 |
| £190 | 2 | detached_house | 0.25 |
| £185 | 2 | detached_house | 0.31 |
| £185 | 2 | detached_house | 0.34 |
| £175 | 2 | semi-detached_house | 0.39 |
| £230 | 3 | detached_house | 0.41 |
| £230 | 3 | semi-detached_house | 0.44 |
| £167 | 2 | detached_house | 0.46 |
| £265 | 3 | detached_house | 0.55 |
| £92 | 1 | detached_house | 0.64 |
| £179 | 2 | detached_house | 0.64 |
| £219 | 4 | detached_house | 0.66 |
| £231 | 4 | detached_house | 0.78 |
| £162 | 2 | detached_house | 0.79 |
| £219 | 3 | detached_house | 0.80 |
| £231 | 3 | detached_house | 0.81 |
| £219 | 3 | detached_house | 0.82 |
| £254 | 3 | detached_house | 0.84 |
| £288 | 4 | detached_house | 0.85 |