3 Hanover Buildings, Southampton - SO14 1JW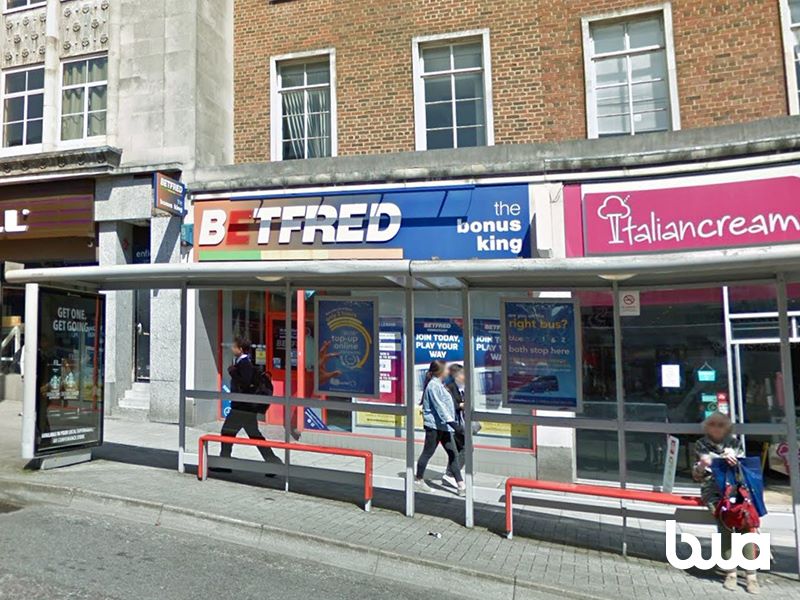 Beds: No data
Type: No data
Tenure: No data
Past Auction - See Local Market Data For Sales Info
You can see new listing in Allsop Commercial - 2021-05-06 auction.
Know what you are buying before you bid with a Legal Pack Summary:
3-5 page Summary
by auction-expert solicitors
Plain English
section by section summary (up to 9 sections)
Key Action alerts
which flag all the fees, issues and risks
Continuous updates
delivered to you right up to auction day
Bond Wolfe Auctions describes this property as:
The property comprises a ground floor lock up shop of approximately 1,952 Sq. Ft. currently let to Done Brothers (Cash Betting) Ltd.Strictly by appointment with the Auctioneers.
We are unable to find enough local data to provide good comparisons for this type of property. The data we are providing covers there average for -all- properties
Average sold price:
£151,000
Average asking price:
£169,140
Average price per sq/ft:
£370
| Date | Price | Beds | Address | Distance (miles) |
| --- | --- | --- | --- | --- |
| 26 Jun 2020 | £151,000 | | 8, Flat 20, Ogle Road, SO14 7FB | 0.17 |
| 18 Jun 2020 | £120,000 | | 8, Flat 15, Ogle Road, SO14 7FB | 0.17 |
| 12 Jun 2020 | £158,000 | | 8, Flat 44, Ogle Road, SO14 7FB | 0.17 |
| 03 Jun 2020 | £156,000 | | 8, Flat 43, Ogle Road, SO14 7FB | 0.17 |
| 29 May 2020 | £156,000 | | French Court, 63, Flat 7, Castle Way, SO14 2DZ | 0.10 |
| 28 May 2020 | £153,000 | | 8, Flat 31, Ogle Road, SO14 7FB | 0.17 |
| 09 Apr 2020 | £99,000 | | 125a, Flat 7, High Street, SO14 2AA | 0.08 |
| 25 Mar 2020 | £92,000 | | 164, Flat 5, High Street, SO14 2BT | 0.09 |
| 26 Feb 2020 | £149,000 | | 8, Flat 38, Ogle Road, SO14 7FB | 0.17 |
| 07 Feb 2020 | £155,000 | | 8, Flat 41, Ogle Road, SO14 7FB | 0.17 |
| 07 Feb 2020 | £153,000 | | 8, Flat 19, Ogle Road, SO14 7FB | 0.17 |
| 05 Feb 2020 | £165,000 | | 8, Flat 29, Ogle Road, SO14 7FB | 0.17 |
| 29 Jan 2020 | £204,000 | | 8, Flat 6, Ogle Road, SO14 7FB | 0.16 |
| 28 Jan 2020 | £185,000 | | Old Post Office, 57, Flat 5, High Street, SO14 2AX | 0.08 |
| 21 Nov 2019 | £157,000 | | 8, Flat 25, Ogle Road, SO14 7FB | 0.17 |
| 15 Nov 2019 | £140,000 | | 8, Flat 10, Ogle Road, SO14 7FB | 0.17 |
| 07 Oct 2019 | £190,000 | | West Central, 20, Flat 16, Portland Street, SO14 7BH | 0.14 |
| 27 Sep 2019 | £140,000 | | Telephone House, 70, Flat 25, High Street, SO14 2NW | 0.16 |
| 30 Aug 2019 | £130,000 | | 3, Saxon Gate, SO14 3HA | 0.09 |
| 06 Aug 2019 | £90,000 | | 9, Flat 2, Sussex Road, SO14 1NB | 0.15 |
We are unable to find enough local data to provide good comparisons for this type of property. The data we are providing covers there average for -all- properties
Average weekly rental: £181
| Weekly Rent | Bedrooms | Property Type | distance (miles) |
| --- | --- | --- | --- |
| £150 | 1 | flat | 0.05 |
| £144 | 1 | flat | 0.06 |
| £136 | | flat | 0.10 |
| £129 | 1 | flat | 0.10 |
| £490 | 5 | semi-detached_house | 0.12 |
| £115 | 1 | flat | 0.13 |
| £179 | 2 | flat | 0.14 |
| £249 | 3 | flat | 0.14 |
| £190 | 1 | flat | 0.15 |
| £254 | 2 | flat | 0.15 |
| £183 | 1 | flat | 0.15 |
| £162 | 1 | flat | 0.16 |
| £196 | 1 | flat | 0.17 |
| £207 | 1 | flat | 0.19 |
| £254 | 2 | flat | 0.19 |
| £167 | 1 | flat | 0.20 |
| £179 | 2 | flat | 0.20 |
| £196 | 2 | flat | 0.20 |
| £300 | 4 | detached_house | 0.20 |
| £137 | 1 | flat | 0.21 |