Ye Old Forge, School Road, Henley, Ipswich, Suffolk - IP6 0QU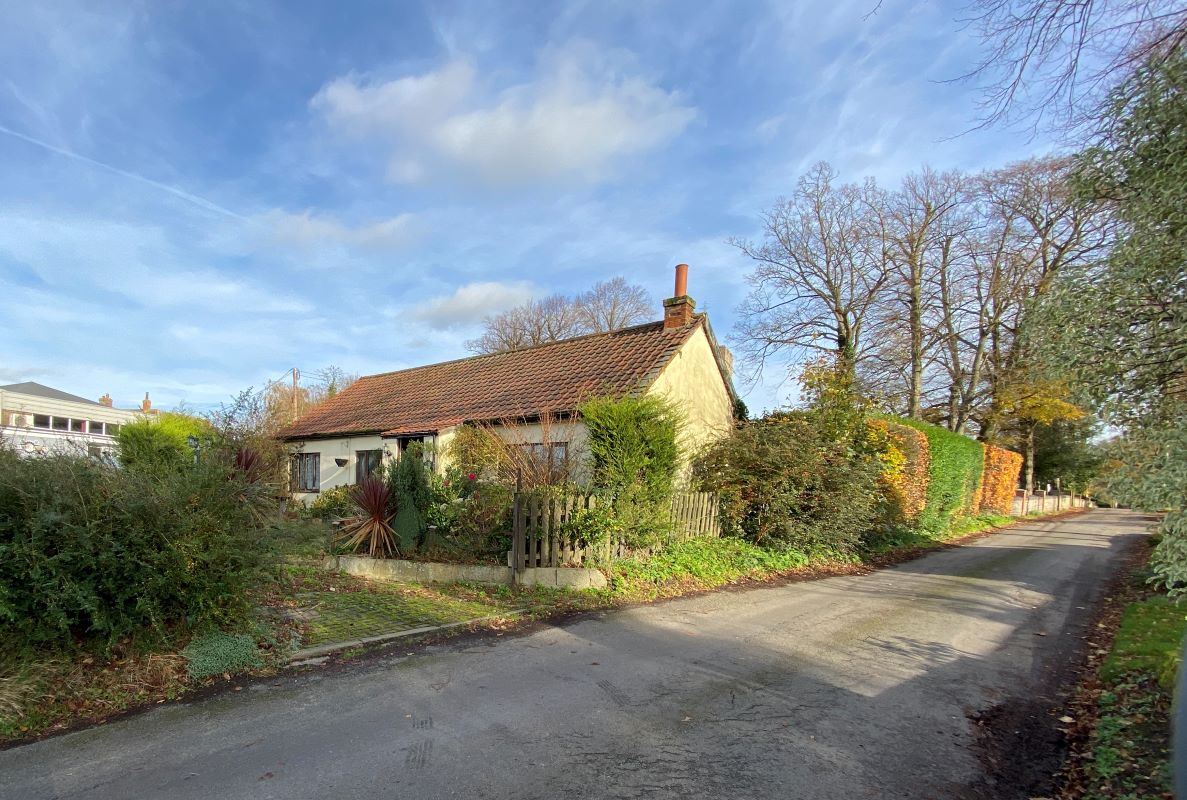 Guide Price: £160,000 - £180,000 *
Beds: No data
Type: Detached
Tenure: No data
Know what you are buying before you bid with a Legal Risks & Cost Report:
Costs Summary,
extracted from all sections
Legal Risks Summary,
ranking all identified risks by importance
Legal Risks Detail
- your essential section by section guide to addressing the risks
Express 1-Business-Day Delivery
and free
All-In Updates
- right up to auction day
Goldings describes this property as:
The village of Henley is located less than 5 miles north of Ipswich and enjoys a strong local community. Together with regular bus services, there is convenient road access through to Ipswich which provides a comprehensive range of county town facilities. Ye Olde Forge is a detached bungalow occupying a corner plot at the Five Ways junction in the village with attractive rural views to the front. The two-bedroom property benefits from oil c/h (n/t), timber windows with double glazed units a mature front garden and off-road parking. Now offering the prospect of refurbishment, this Lot has been priced for both speculative and owner-occupier interest. ...
We are unable to find enough local data to provide good comparisons for this type of property. The data we are providing covers there average for -all- properties
Average sold price:
£381,550
Average asking price:
£507,500
Average price per sq/ft:
£289
| Date | Price | Beds | Address | Distance (miles) |
| --- | --- | --- | --- | --- |
| 02 Jul 2020 | £380,000 | 2 | Bridge Cottage, Main Road, Hemingstone, IP6 9RN | 0.99 |
| 10 Jun 2020 | £305,000 | 3 | 27, Freeman Avenue, Henley, IP6 0RZ | 0.12 |
| 07 May 2020 | £385,000 | | The Nest, Clay Lane, Henley, IP6 0SJ | 0.91 |
| 01 May 2020 | £700,000 | 5 | 6, Giles Way, Witnesham, IP6 9HB | 1.81 |
| 21 Feb 2020 | £510,000 | | Rectory Farm Barns, 8, Main Road, Henley, IP6 0RU | 0.39 |
| 07 Feb 2020 | £215,000 | 3 | 5, Eddowes Road, Barham, IP6 0BD | 1.66 |
| 07 Feb 2020 | £660,000 | 4 | Wear Lodge, The Street, Witnesham, IP6 9HG | 1.74 |
| 26 Nov 2019 | £445,000 | 4 | Fern Cottage, Hemingstone Road, Ashbocking, IP6 9LF | 1.82 |
| 05 Nov 2019 | £372,500 | 4 | 33, Hazel Rise, Claydon, IP6 0DB | 1.74 |
| 21 Oct 2019 | £260,000 | | Rectory Farm Barns, 3, Main Road, Henley, IP6 0RU | 0.88 |
| 14 Oct 2019 | £450,000 | 4 | The Low House, Norwich Road, Barham, IP6 0NU | 1.83 |
| 25 Sep 2019 | £298,000 | 3 | 13, Phillipps Road, Barham, IP6 0AZ | 1.66 |
| 13 Sep 2019 | £287,500 | 3 | 17, Old Rectory Close, Barham, IP6 0PY | 1.66 |
| 16 Aug 2019 | £755,000 | | Barley Barn, Jacks Field, Witnesham, IP6 9FA | 1.76 |
| 05 Aug 2019 | £340,000 | 2 | The Forge, Lower Road, Hemingstone, IP6 9RT | 1.85 |
| 23 Jul 2019 | £670,000 | 4 | Larks Edge, The Drift, Henley, IP6 0RS | 0.17 |
| 12 Jul 2019 | £275,000 | | 12, Phillipps Road, Barham, IP6 0AZ | 1.65 |
| 01 Jul 2019 | £300,000 | 3 | Porch House, York Crescent, Claydon, IP6 0DP | 1.76 |
| 14 Jun 2019 | £338,000 | | Dorn House, Upper Street, Witnesham, IP6 9EW | 1.60 |
| 07 Jun 2019 | £500,000 | 4 | 4, Granville Court, Hemingstone, IP6 9QT | 1.84 |
We are unable to find enough local data to provide good comparisons for this type of property. The data we are providing covers there average for -all- properties
Average weekly rental: £276
| Weekly Rent | Bedrooms | Property Type | distance (miles) |
| --- | --- | --- | --- |
| £231 | 4 | detached_house | 3.33 |
| £277 | 3 | detached_house | 3.52 |
| £346 | 5 | detached_house | 3.76 |
| £277 | 3 | detached_house | 3.78 |
| £277 | 3 | detached_house | 4.47 |
| £99 | 1 | detached_house | 4.48 |
| £346 | 4 | detached_house | 4.48 |
| £277 | 3 | detached_house | 4.51 |
| £213 | 3 | detached_house | 5.55 |
| £335 | 4 | detached_house | 6.79 |
| £692 | 3 | detached_house | 7.13 |
| £92 | 1 | detached_house | 7.24 |
| £288 | 4 | detached_house | 8.93 |
| £230 | 3 | detached_house | 10.23 |
| £404 | 5 | detached_house | 11.08 |
| £300 | 3 | detached_house | 11.24 |
| £195 | 3 | detached_house | 12.60 |
| £254 | 3 | detached_house | 12.77 |
| £276 | 4 | detached_house | 12.90 |
| £300 | 4 | detached_house | 13.41 |