151-153 Curtain Road, London - EC2A 3QY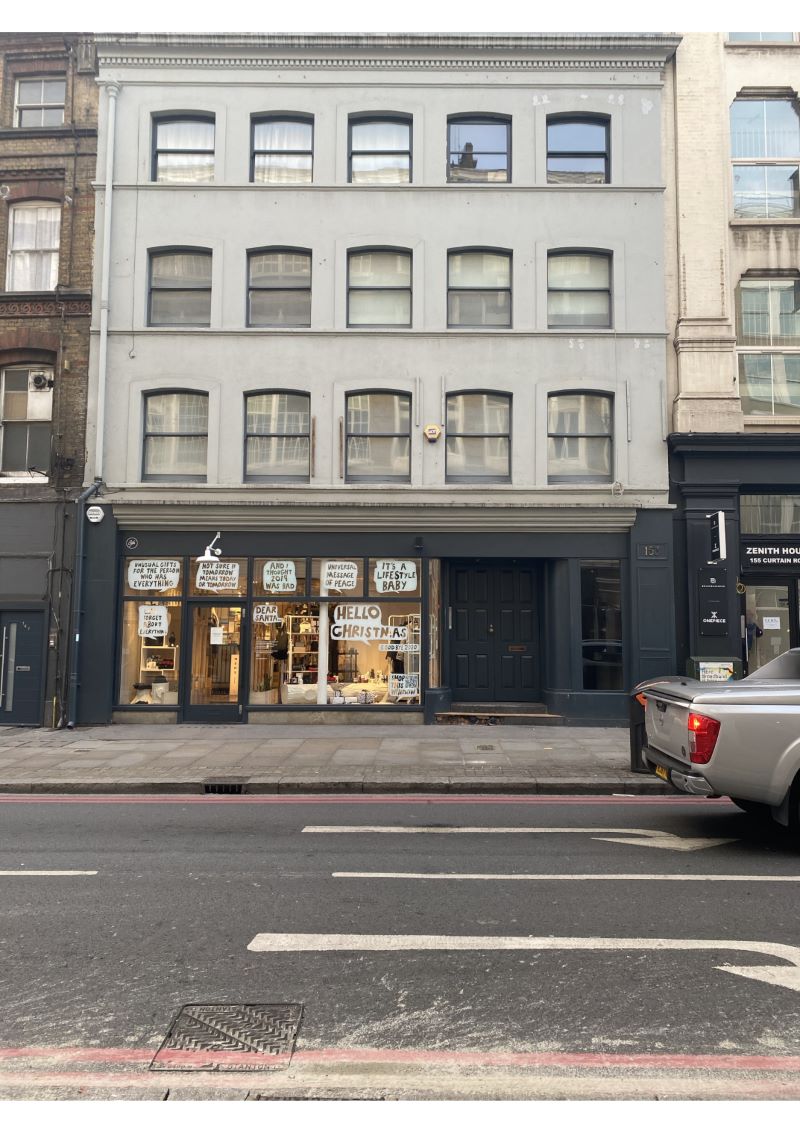 Guide Price: £2,850,000 +
Beds: No data
Type: Terraced
Tenure: No data
Know what you are buying before you bid with a Legal Risks & Cost Report:
Costs Summary,
extracted from all sections
Legal Risks Summary,
ranking all identified risks by importance
Legal Risks Detail
- your essential section by section guide to addressing the risks
Express 1-Business-Day Delivery
and free
All-In Updates
- right up to auction day
Strettons describes this property as:
The property comprises a mid terraced building arranged over ground floor, basement and upper floors. The ground floor currently comprises a retail unit arranged over ground floor and basement and extends to circa 3,200 Sq Ft. The first floor is currently arranged as offices, but may suit some future conversion to residential accommodation (subject to obtaining any necessary consents) and extends to circa 1,900 Sq Ft. The property is situated on Curtain Road, at the heart of Shoreditch. Situated just to the west of the A10, within the London Borough of Hackney. The TFL underground stations of Old Street (Northern Line), Hoxton and Shoreditch High Street (both Overground). The property forms part of a parade of shops, comprising a range of upscale independent retailers, bars, restaurants, offices and leisure venues. Shoreditch is an established mixed use residential, retail and office location just on the north-east fringe of the City and has grown significantly in popularity in recent years proving particularly popular with technological businesses but also hosts numerous professional services firms and media companies. Auction Surveyor: Andrew Brown 0208 509 4470 . Retail sales space extending to approximately 3,200 Sq Ft (Net Internal Area) ...
We are unable to find enough local data to provide good comparisons for this type of property. The data we are providing covers there average for -all- properties
Average sold price:
£623,375
Average asking price:
£829,400
Average price per sq/ft:
£814
| Date | Price | Beds | Address | Distance (miles) |
| --- | --- | --- | --- | --- |
| 22 Apr 2020 | £600,000 | | 68, Flat 6, Hoxton Street, N1 6LP | 0.06 |
| 28 Feb 2020 | £1,000,000 | | 68, Flat 1, Hoxton Street, N1 6LP | 0.07 |
| 24 Feb 2020 | £1,350,000 | | 68, Flat 3, Hoxton Street, N1 6LP | 0.07 |
| 14 Feb 2020 | £484,250 | | 68, Flat 7, Hoxton Street, N1 6LP | 0.07 |
| 07 Feb 2020 | £1,150,000 | | 68, Flat 8, Hoxton Street, N1 6LP | 0.07 |
| 07 Feb 2020 | £660,000 | | 68, Flat 5, Hoxton Street, N1 6LP | 0.07 |
| 27 Jan 2020 | £445,000 | | Follingham Court, Flat 69, Drysdale Place, N1 6LZ | 0.11 |
| 03 Jan 2020 | £500,000 | | 424 - 426, Flat 5, Hackney Road, E2 7AP | 0.14 |
| 19 Dec 2019 | £637,500 | | 57, Drysdale Street, N1 6ND | 0.10 |
| 18 Dec 2019 | £582,000 | | 278, Flat 5, Kingsland Road, E8 4DG | 0.12 |
| 11 Dec 2019 | £760,000 | | 1, Flat 10, Coronet Street, N1 6AE | 0.10 |
| 01 Nov 2019 | £1,600,000 | | Hoxton House, 34, Ground Floor And Basement Flat, Hoxton Street, N1 6LR | 0.14 |
| 06 Sep 2019 | £500,000 | | Market Court, 261, Flat 6, Hoxton Street, N1 5LQ | 0.06 |
| 30 Aug 2019 | £535,000 | | Commercial Wharf, 305, Flat 10, Kingsland Road, E8 4EG | 0.14 |
| 02 Aug 2019 | £450,000 | | Shoreditch House, Flat 51, Charles Square, N1 6HL | 0.14 |
| 26 Jul 2019 | £975,000 | | City Plaza, 97 - 113, Flat 28, Curtain Road, EC2A 3BS | 0.10 |
| 19 Jul 2019 | £375,000 | | Anlaby House, 31, Flat 7, Boundary Street, E2 7JQ | 0.16 |
| 08 Jul 2019 | £400,000 | | Follingham Court, Flat 79, Drysdale Place, N1 6LZ | 0.12 |
| 08 Jul 2019 | £269,800 | | Royal Oak Court, Flat 85, Pitfield Street, N1 6EP | 0.15 |
| 20 Jun 2019 | £3,000,000 | | 110a - 112, Third Floor Flat, Shoreditch High Street, E1 6JN | 0.13 |
We are unable to find enough local data to provide good comparisons for this type of property. The data we are providing covers there average for -all- properties
Average weekly rental: £453
| Weekly Rent | Bedrooms | Property Type | distance (miles) |
| --- | --- | --- | --- |
| £350 | 1 | flat | 0.03 |
| £1,250 | 3 | flat | 0.04 |
| £440 | 2 | flat | 0.04 |
| £800 | 2 | flat | 0.04 |
| £569 | 2 | flat | 0.04 |
| £310 | 1 | flat | 0.04 |
| £450 | 2 | flat | 0.04 |
| £390 | 2 | flat | 0.04 |
| £404 | 2 | flat | 0.04 |
| £404 | 2 | flat | 0.05 |
| £404 | 2 | detached_house | 0.05 |
| £380 | 2 | flat | 0.05 |
| £825 | 3 | flat | 0.05 |
| £295 | 1 | flat | 0.05 |
| £450 | 1 | flat | 0.06 |
| £462 | 2 | flat | 0.06 |
| £500 | 2 | flat | 0.06 |
| £500 | 2 | flat | 0.07 |
| £515 | 2 | flat | 0.07 |
| £900 | 3 | flat | 0.07 |