Land adjoining 59 Fairmile Road, Christchurch, Dorset - BH23 2LA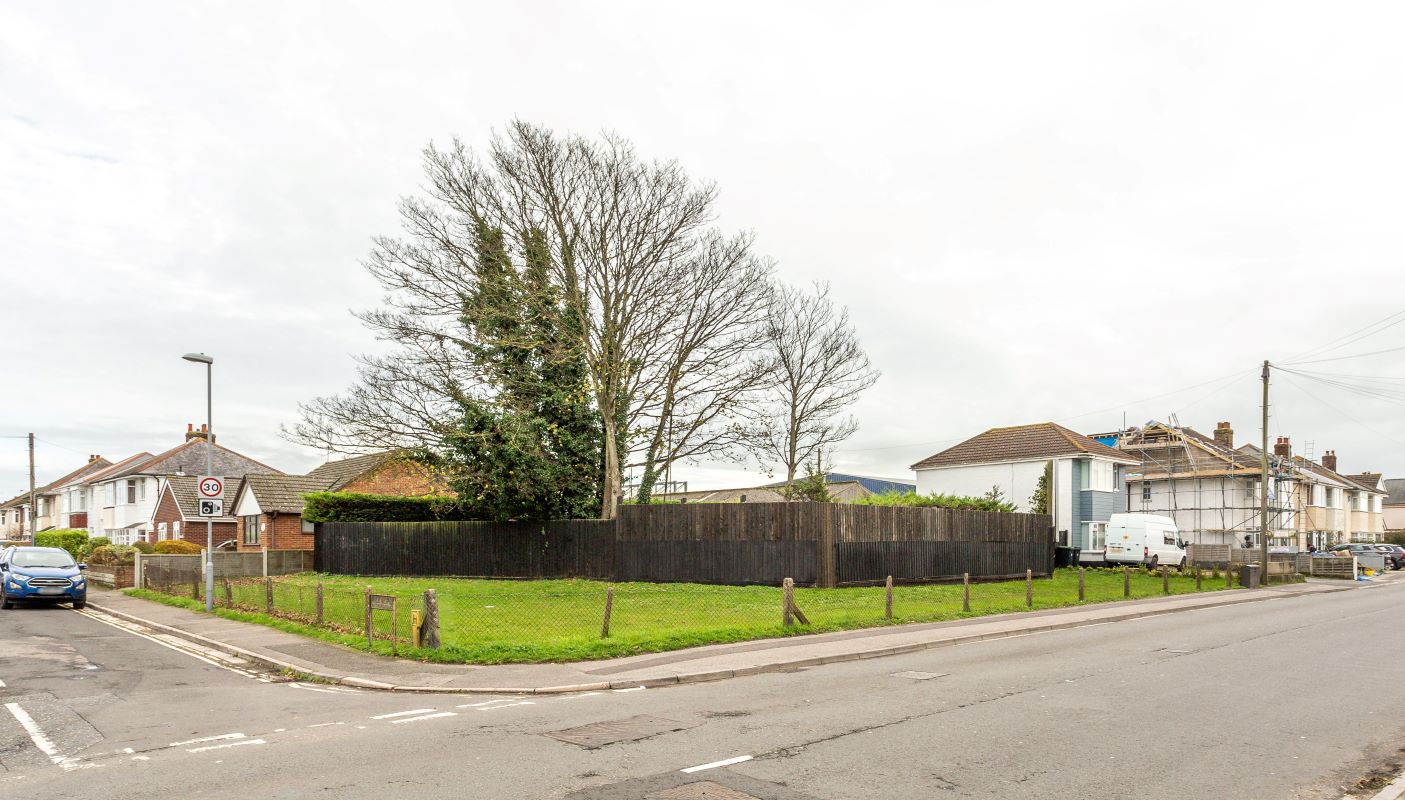 Beds: No data
Type: No data
Tenure: No data
Know what you are buying before you bid with a Legal Risks & Cost Report:
Costs Summary,
extracted from all sections
Legal Risks Summary,
ranking all identified risks by importance
Legal Risks Detail
- your essential section by section guide to addressing the risks
Express 1-Business-Day Delivery
and free
All-In Updates
- right up to auction day
Strettons describes this property as:
BY ORDER OF JCDECAUX. A corner advertising site at the junction with Mill Road in a mainly residential area north east of the A35 Barrack Road, about ¼ mile from Christchurch railway station and Christchurch Hospital and ½ mile from the town centre. Christchurch lies about 5 miles east of Bournemouth.
We are unable to find enough local data to provide good comparisons for this type of property. The data we are providing covers there average for -all- properties
Average sold price:
£329,000
Average asking price:
£266,995
Average price per sq/ft:
£361
| Date | Price | Beds | Address | Distance (miles) |
| --- | --- | --- | --- | --- |
| 07 Aug 2020 | £343,000 | 3 | 10, Robin Gardens, BH23 2DT | 0.15 |
| 02 Jun 2020 | £300,000 | | 83, Clarendon Road, BH23 2AB | 0.10 |
| 22 May 2020 | £156,000 | | Fairmile Court, 25, Flat 11, Fairmile Road, BH23 2LA | 0.00 |
| 12 Mar 2020 | £270,000 | 3 | 48, Portfield Close, BH23 2AH | 0.13 |
| 10 Feb 2020 | £420,000 | 3 | 38, Fairfield, BH23 1QX | 0.18 |
| 18 Dec 2019 | £306,000 | 3 | 58, Portfield Road, BH23 2AG | 0.14 |
| 29 Nov 2019 | £323,000 | 3 | 35, Fairfield, BH23 1QX | 0.17 |
| 26 Nov 2019 | £150,000 | | The Compass, 57, Flat 3, Stour Road, BH23 1FG | 0.17 |
| 25 Oct 2019 | £370,000 | 3 | 24, Grove Road East, BH23 2DQ | 0.16 |
| 25 Oct 2019 | £425,000 | 4 | 4, Robin Gardens, BH23 2DT | 0.17 |
| 17 Oct 2019 | £390,000 | 4 | 14, Robin Gardens, BH23 2DT | 0.15 |
| 11 Oct 2019 | £254,000 | 2 | 80, Fairmile Road, BH23 2LN | 0.15 |
| 30 Sep 2019 | £166,000 | | The Abbotts, 28, Flat 5, Stour Road, BH23 1PS | 0.18 |
| 27 Sep 2019 | £276,000 | 2 | 64, Portfield Close, BH23 2AH | 0.12 |
| 27 Sep 2019 | £315,000 | 3 | 66, Portfield Road, BH23 2AG | 0.12 |
| 13 Sep 2019 | £372,000 | | 13a, Grove Road East, BH23 2DQ | 0.18 |
| 18 Jul 2019 | £407,500 | 4 | 5, Grove Road East, BH23 2DQ | 0.15 |
| 08 Jul 2019 | £350,000 | | 53b, Clarendon Road, BH23 2AB | 0.17 |
| 07 Jun 2019 | £465,000 | 4 | 105, Portfield Road, BH23 2AQ | 0.06 |
| 07 Jun 2019 | £335,000 | 5 | 53a, Clarendon Road, BH23 2AB | 0.17 |
We are unable to find enough local data to provide good comparisons for this type of property. The data we are providing covers there average for -all- properties
Average weekly rental: £198
| Weekly Rent | Bedrooms | Property Type | distance (miles) |
| --- | --- | --- | --- |
| £183 | 2 | flat | 0.00 |
| £183 | 2 | flat | 0.04 |
| £207 | 2 | flat | 0.07 |
| £219 | 2 | flat | 0.07 |
| £137 | 1 | flat | 0.20 |
| £156 | 1 | flat | 0.23 |
| £242 | 2 | flat | 0.25 |
| £179 | 2 | flat | 0.29 |
| £196 | 2 | flat | 0.29 |
| £173 | 1 | flat | 0.31 |
| £164 | 1 | flat | 0.39 |
| £207 | 2 | flat | 0.39 |
| £196 | 2 | flat | 0.40 |
| £173 | 2 | flat | 0.44 |
| £323 | 3 | semi-detached_house | 0.46 |
| £179 | 1 | detached_house | 0.47 |
| £231 | 2 | flat | 0.47 |
| £265 | 2 | flat | 0.48 |
| £323 | 3 | semi-detached_house | 0.51 |
| £300 | 3 | flat | 0.52 |