Land on the south side of Drayton Road, Norwich, Norfolk - NR3 2DH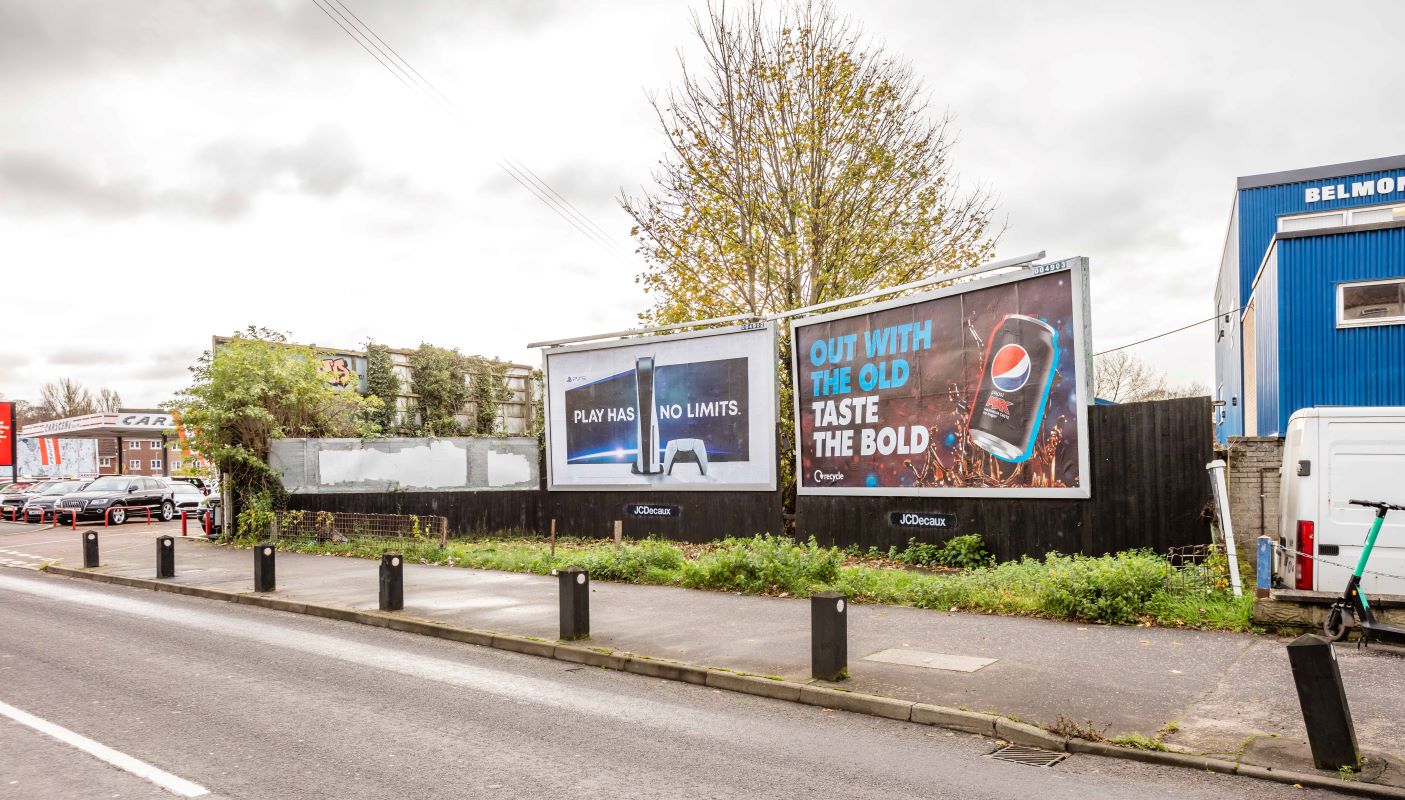 Beds: No data
Type: No data
Tenure: No data
Know what you are buying before you bid with a Legal Risks & Cost Report:
Costs Summary,
extracted from all sections
Legal Risks Summary,
ranking all identified risks by importance
Legal Risks Detail
- your essential section by section guide to addressing the risks
Express 1-Business-Day Delivery
and free
All-In Updates
- right up to auction day
Strettons describes this property as:
BY ORDER OF JCDECAUX. An advertising site on the south side of the A1067 Drayton Road in a mixed commercial/residential area, adjacent to a car dealership, close to an Aldi supermarket, approximately 1½ miles from Norwich city centre and about 2 miles from Norwich railway station. Norwich is a popular city about 20 miles west of Great Yarmouth and 45 miles north of Ipswich.
We are unable to find enough local data to provide good comparisons for this type of property. The data we are providing covers there average for -all- properties
Average sold price:
£175,800
Average asking price:
£185,995
Average price per sq/ft:
£224
| Date | Price | Beds | Address | Distance (miles) |
| --- | --- | --- | --- | --- |
| 07 Aug 2020 | £185,000 | 2 | 10, Junction Road, NR3 2HP | 0.17 |
| 05 Jun 2020 | £190,000 | 4 | 5, Cutters Row, NR3 2AH | 0.18 |
| 22 May 2020 | £177,000 | 2 | 73, Drayton Road, NR3 2DN | 0.07 |
| 21 Apr 2020 | £150,000 | 3 | 14, Berners Street, NR3 2JW | 0.15 |
| 11 Mar 2020 | £185,000 | 3 | 22, Berners Street, NR3 2JW | 0.14 |
| 06 Mar 2020 | £145,000 | 3 | 81, Hemming Way, NR3 2AF | 0.14 |
| 21 Feb 2020 | £106,000 | 1 | 36, Berners Street, NR3 2JW | 0.11 |
| 07 Feb 2020 | £280,000 | 4 | 17, Clickers Road, NR3 2DD | 0.14 |
| 30 Jan 2020 | £170,000 | 2 | 95, Drayton Road, NR3 2DN | 0.03 |
| 15 Jan 2020 | £162,000 | 1 | 44, Junction Road, NR3 2JG | 0.12 |
| 16 Dec 2019 | £210,000 | 2 | 21, Stone Road, NR3 2JZ | 0.10 |
| 15 Nov 2019 | £150,000 | | 7, Bobbin Road, NR3 2AS | 0.16 |
| 07 Nov 2019 | £185,000 | 2 | 33, Junction Road, NR3 2JQ | 0.14 |
| 01 Nov 2019 | £156,000 | 2 | 118, Aylsham Road, NR3 2HZ | 0.16 |
| 01 Nov 2019 | £226,500 | 3 | 1, Cutters Row, NR3 2AH | 0.18 |
| 14 Oct 2019 | £190,000 | 3 | 5, Byfield Court, NR3 2JP | 0.13 |
| 09 Sep 2019 | £170,000 | 3 | 84, Junction Road, NR3 2JA | 0.07 |
| 06 Sep 2019 | £178,000 | 3 | 159, Drayton Road, NR3 2DJ | 0.13 |
| 24 Jul 2019 | £222,000 | 4 | 31, Hemming Way, NR3 2AF | 0.16 |
| 29 May 2019 | £150,000 | 2 | 52, Berners Street, NR3 2JN | 0.08 |
We are unable to find enough local data to provide good comparisons for this type of property. The data we are providing covers there average for -all- properties
Average weekly rental: £142
| Weekly Rent | Bedrooms | Property Type | distance (miles) |
| --- | --- | --- | --- |
| £121 | 1 | flat | 0.09 |
| £121 | 1 | flat | 0.09 |
| £121 | 1 | flat | 0.09 |
| £121 | 1 | flat | 0.09 |
| £213 | 4 | terraced_house | 0.12 |
| £81 | 1 | flat | 0.12 |
| £127 | 1 | flat | 0.14 |
| £95 | 1 | semi-detached_house | 0.16 |
| £519 | 5 | terraced_house | 0.17 |
| £119 | 1 | detached_house | 0.20 |
| £213 | 3 | semi-detached_house | 0.23 |
| £108 | 1 | detached_house | 0.23 |
| £231 | 4 | terraced_house | 0.23 |
| £254 | 4 | detached_house | 0.23 |
| £385 | 4 | semi-detached_house | 0.23 |
| £150 | 2 | flat | 0.24 |
| £81 | 1 | flat | 0.27 |
| £115 | 1 | flat | 0.29 |
| £173 | 3 | detached_house | 0.30 |
| £150 | 2 | semi-detached_house | 0.31 |