Land on the south west side of Hull Road, Woodmansey, Beverley, East Yorks - HU17 0TH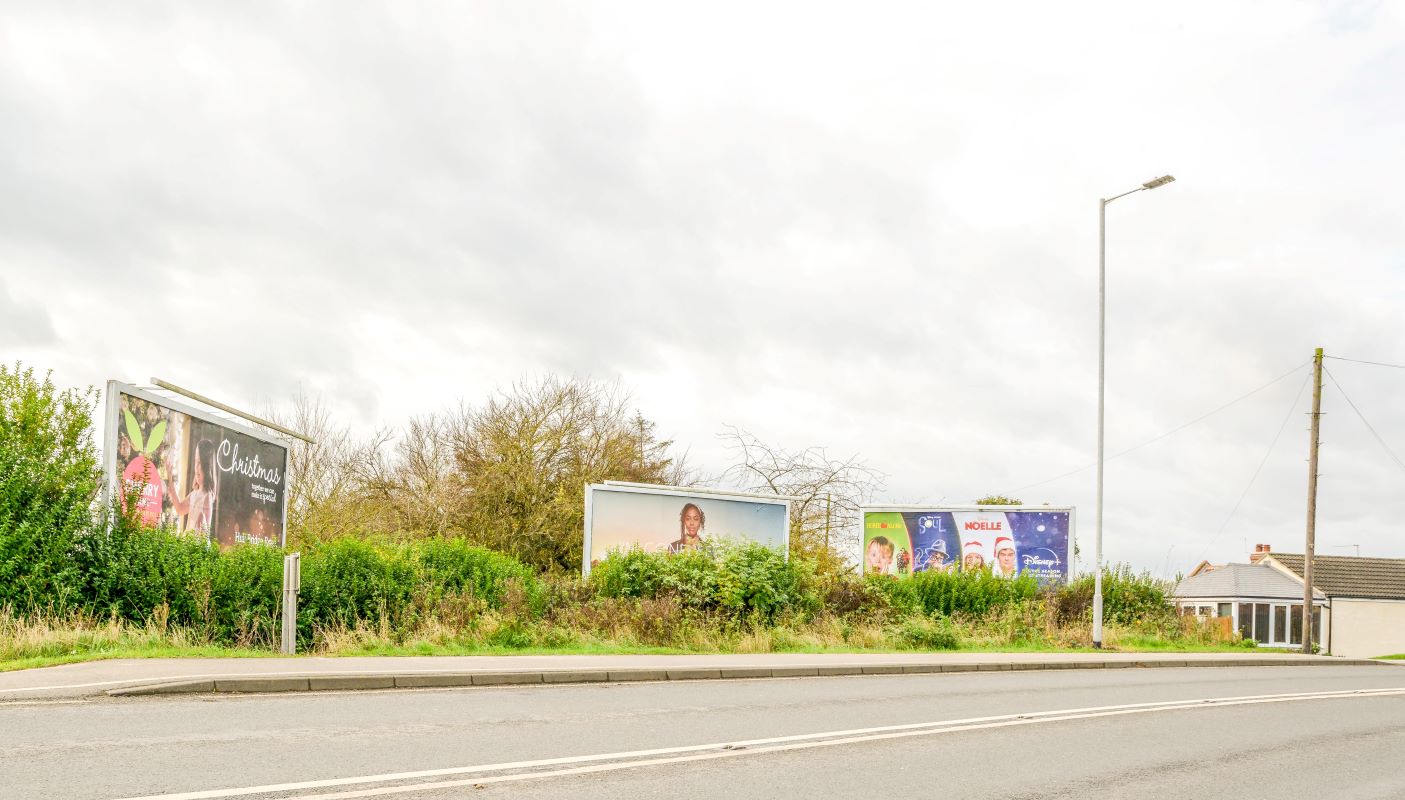 Beds: No data
Type: No data
Tenure: No data
Know what you are buying before you bid with a Legal Risks & Cost Report:
Costs Summary,
extracted from all sections
Legal Risks Summary,
ranking all identified risks by importance
Legal Risks Detail
- your essential section by section guide to addressing the risks
Express 1-Business-Day Delivery
and free
All-In Updates
- right up to auction day
Strettons describes this property as:
BY ORDER OF JCDECAUX. An advertising site on the south west side of the A1174 Hull Road within the village of Woodmansey, adjacent to 152 Hull Road, close to a school and about 2½ miles from Beverley town centre and Beverley railway station. Woodmansey lies about 6 miles north of Hull city centre.
We are unable to find enough local data to provide good comparisons for this type of property. The data we are providing covers there average for -all- properties
Average sold price:
£254,800
Average asking price:
£283,490
Average price per sq/ft:
£216
| Date | Price | Beds | Address | Distance (miles) |
| --- | --- | --- | --- | --- |
| 05 Jun 2020 | £160,000 | 3 | 3, Queensway, Woodmansey, HU17 0TL | 0.08 |
| 20 Mar 2020 | £172,000 | 3 | 65, Hull Road, Woodmansey, HU17 0TB | 0.24 |
| 28 Feb 2020 | £205,000 | | 28, Paradise Drive, Woodmansey, HU17 0UT | 0.11 |
| 27 Feb 2020 | £121,500 | 2 | 154, Hull Road, Woodmansey, HU17 0TH | 0.30 |
| 13 Dec 2019 | £325,000 | | 15, Warton Drive, Woodmansey, HU17 0FB | 0.14 |
| 06 Dec 2019 | £300,000 | 3 | 9, Ferry Lane, Woodmansey, HU17 0SE | 0.73 |
| 05 Dec 2019 | £400,000 | | 89, Hull Road, Woodmansey, HU17 0TH | 0.10 |
| 20 Nov 2019 | £292,500 | 4 | 2, Charlton Court, Woodmansey, HU17 0UL | 0.21 |
| 27 Sep 2019 | £145,000 | 2 | 32, Ferry Lane, Woodmansey, HU17 0SE | 0.66 |
| 16 Sep 2019 | £318,000 | 4 | 99, Hull Road, Woodmansey, HU17 0TH | 0.06 |
| 13 Sep 2019 | £215,000 | | 1, Railton Meadow, Woodmansey, HU17 0UU | 0.25 |
| 30 Aug 2019 | £220,000 | | 27, Paradise Drive, Woodmansey, HU17 0UT | 0.13 |
| 12 Jul 2019 | £320,000 | 2 | 150, Hull Road, Woodmansey, HU17 0TH | 0.00 |
| 12 Jul 2019 | £265,000 | | 2, Paradise Drive, Woodmansey, HU17 0UT | 0.07 |
| 05 Jul 2019 | £332,000 | 3 | 13, Ferry Lane, Woodmansey, HU17 0SE | 0.73 |
| 28 Jun 2019 | £360,000 | 4 | 2a, Ferry Lane, Woodmansey, HU17 0SE | 0.73 |
| 25 Jun 2019 | £197,500 | 2 | 86, Hull Road, Woodmansey, HU17 0TH | 0.00 |
| 14 Jun 2019 | £215,000 | | 25, Paradise Drive, Woodmansey, HU17 0UT | 0.07 |
| 11 Jun 2019 | £155,000 | 3 | 1, Queensway, Woodmansey, HU17 0TL | 0.09 |
| 07 Jun 2019 | £325,000 | 4 | 11, Warton Drive, Woodmansey, HU17 0FB | 0.13 |
We are unable to find enough local data to provide good comparisons for this type of property. The data we are providing covers there average for -all- properties
Average weekly rental: £150
| Weekly Rent | Bedrooms | Property Type | distance (miles) |
| --- | --- | --- | --- |
| £196 | 3 | semi-detached_house | 1.02 |
| £156 | 3 | detached_house | 1.11 |
| £137 | 2 | flat | 1.11 |
| £137 | 2 | flat | 1.13 |
| £150 | 2 | detached_house | 1.14 |
| £127 | 2 | terraced_house | 1.14 |
| £213 | 3 | detached_house | 1.14 |
| £133 | 2 | flat | 1.14 |
| £137 | 2 | flat | 1.14 |
| £213 | 3 | detached_house | 1.15 |
| £219 | 3 | terraced_house | 1.17 |
| £150 | 2 | semi-detached_house | 1.21 |
| £196 | 2 | terraced_house | 1.21 |
| £160 | 3 | terraced_house | 1.25 |
| £137 | 2 | terraced_house | 1.25 |
| £133 | 2 | detached_house | 1.28 |
| £110 | 2 | flat | 1.28 |
| £208 | 4 | semi-detached_house | 1.31 |
| £137 | 2 | detached_house | 1.32 |
| £133 | 2 | terraced_house | 1.33 |