243 Portland Road, South Norwood - SE25 4XB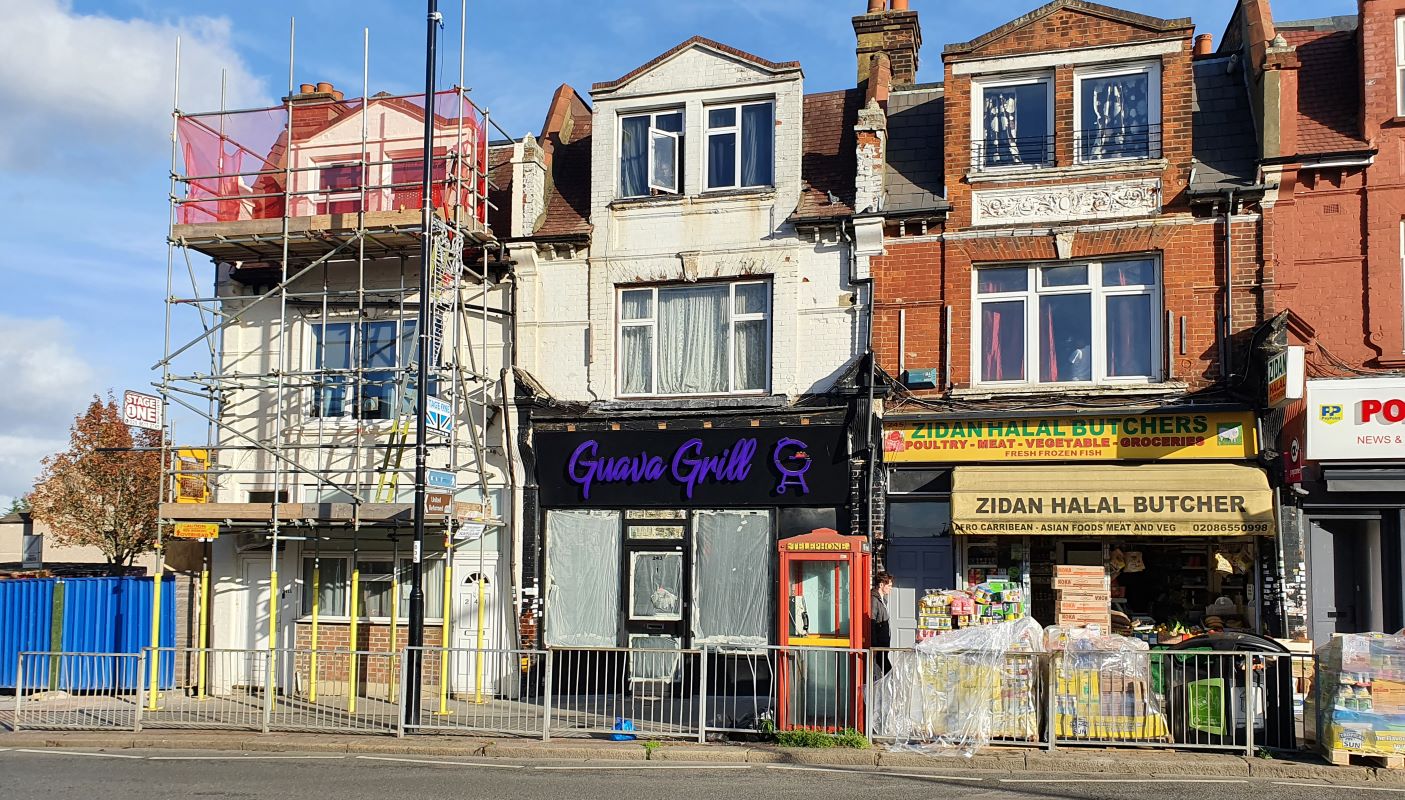 Beds: No data
Type: Maisonette
Tenure: No data
Know what you are buying before you bid with a Legal Risks & Cost Report:
Costs Summary,
extracted from all sections
Legal Risks Summary,
ranking all identified risks by importance
Legal Risks Detail
- your essential section by section guide to addressing the risks
Express 1-Business-Day Delivery
and free
All-In Updates
- right up to auction day
Strettons describes this property as:
BY ORDER OF B TOBIN & P JOSEPH AS LPA RECEIVERS. A three storey property comprising a ground floor shop with separate front access to a maisonette above. Forming part of a local parade on the east side of the A215 Portland Road, near to the junction with Sandown Road, close to South Norwood Country Park and about ¾ mile from Norwood Junction London Overground/railway station.
We are unable to find enough local data to provide good comparisons for this type of property. The data we are providing covers there average for -all- properties
Average sold price:
£383,800
Average asking price:
£364,000
Average price per sq/ft:
£429
| Date | Price | Beds | Address | Distance (miles) |
| --- | --- | --- | --- | --- |
| 24 Jul 2020 | £538,000 | 4 | 11, Ferndale Road, SE25 4QR | 0.05 |
| 17 Jul 2020 | £400,000 | | 44, Ferndale Road, SE25 4QP | 0.10 |
| 03 Jul 2020 | £282,500 | 2 | Bowfields House, 27, Cobden Road, SE25 5NY | 0.11 |
| 19 Jun 2020 | £245,000 | 2 | 273a, Portland Road, SE25 4XB | 0.04 |
| 27 Apr 2020 | £412,000 | 2 | 3, Ferndale Road, SE25 4QR | 0.05 |
| 20 Mar 2020 | £515,000 | 3 | 36, Ferndale Road, SE25 4QP | 0.09 |
| 20 Mar 2020 | £555,000 | 4 | 46, Ferndale Road, SE25 4QP | 0.10 |
| 20 Dec 2019 | £330,000 | 2 | 60, Oakley Road, SE25 4XQ | 0.10 |
| 29 Nov 2019 | £385,000 | 2 | 2, Watcombe Road, SE25 4UZ | 0.07 |
| 08 Nov 2019 | £375,000 | 2 | 19, Dundee Road, SE25 4QN | 0.09 |
| 22 Oct 2019 | £345,000 | 2 | 47, Ingatestone Road, SE25 4LG | 0.10 |
| 18 Oct 2019 | £405,000 | 2 | 64, Oakley Road, SE25 4XQ | 0.11 |
| 18 Oct 2019 | £409,000 | 3 | 58, Ferndale Road, SE25 4QP | 0.11 |
| 30 Aug 2019 | £365,000 | 2 | 59, Sandown Road, SE25 4XD | 0.11 |
| 23 Aug 2019 | £450,000 | | 18, Enmore Road, SE25 5NQ | 0.09 |
| 29 Jul 2019 | £316,000 | 1 | 31, Oakley Road, SE25 4XG | 0.07 |
| 26 Jul 2019 | £375,000 | 2 | 31, Watcombe Road, SE25 4XA | 0.11 |
| 21 Jun 2019 | £250,000 | | Portland Mansions, Flat 10, Portland Road, SE25 4QW | 0.07 |
| 31 May 2019 | £367,000 | 2 | 25, Sandown Road, SE25 4XD | 0.10 |
| 31 May 2019 | £418,500 | 3 | 83, Watcombe Road, SE25 4XA | 0.11 |
We are unable to find enough local data to provide good comparisons for this type of property. The data we are providing covers there average for -all- properties
Average weekly rental: £290
| Weekly Rent | Bedrooms | Property Type | distance (miles) |
| --- | --- | --- | --- |
| £219 | 1 | flat | 0.02 |
| £92 | | flat | 0.07 |
| £369 | 3 | flat | 0.07 |
| £317 | 2 | flat | 0.10 |
| £230 | 1 | flat | 0.10 |
| £346 | 3 | terraced_house | 0.10 |
| £392 | 3 | terraced_house | 0.11 |
| £381 | 3 | detached_house | 0.11 |
| £577 | 3 | flat | 0.12 |
| £138 | 1 | flat | 0.14 |
| £277 | 2 | terraced_house | 0.15 |
| £323 | 2 | terraced_house | 0.15 |
| £323 | 2 | flat | 0.15 |
| £115 | 1 | detached_house | 0.17 |
| £288 | 2 | flat | 0.18 |
| £265 | 2 | flat | 0.18 |
| £185 | | detached_house | 0.18 |
| £173 | 1 | flat | 0.18 |
| £508 | 4 | terraced_house | 0.18 |
| £312 | 2 | terraced_house | 0.18 |