The Honeydew, The Chantry, Calveley, Cheshire - CW6 9JU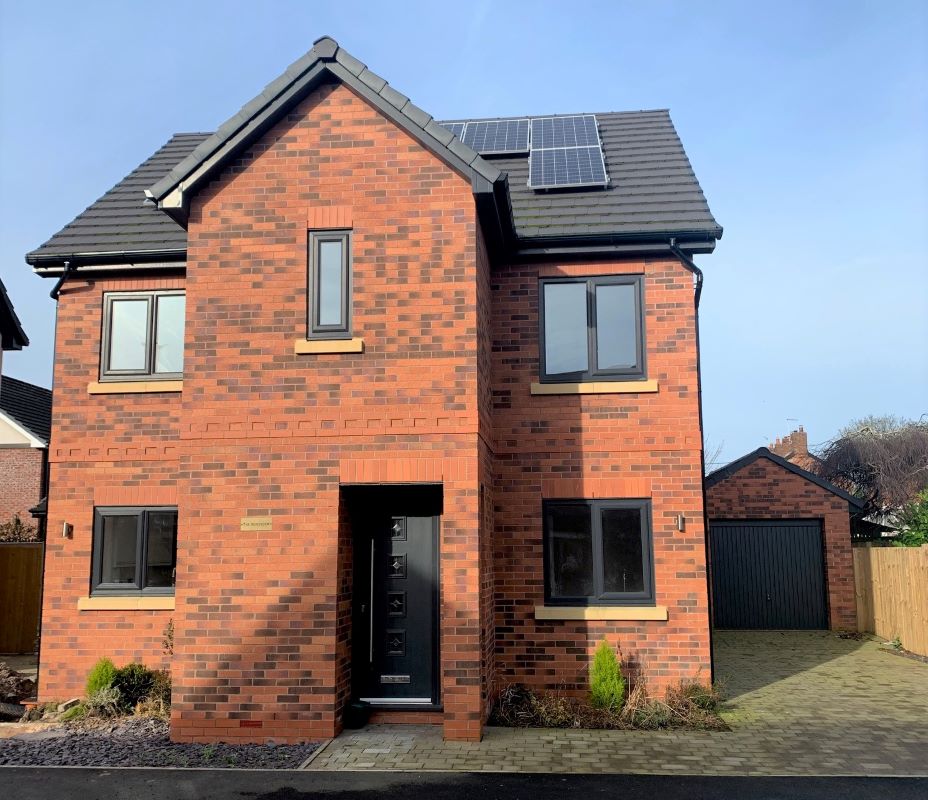 Guide Price: £280,000 - £290,000
Beds: No data
Type: Detached
Tenure: No data
Know what you are buying before you bid with a Legal Risks & Cost Report:
Costs Summary,
extracted from all sections
Legal Risks Summary,
ranking all identified risks by importance
Legal Risks Detail
- your essential section by section guide to addressing the risks
Express 1-Business-Day Delivery
and free
All-In Updates
- right up to auction day
Strettons describes this property as:
BY ORDER OF B TOBIN & P J WATERFIELD AS LPA RECEIVERS. Calveley is a small village in Cheshire in a rural location just off the A51 (Nantwich Road) which leads to Chester to the north-west and Nantwich to the south-east. The property comprises a detached residence, being 1 of 3 which were probably constructed around 2019. Honeydew is on The Chantry which is a cul-de-sac and comprises a development of similar properties. ...
We are unable to find enough local data to provide good comparisons for this type of property. The data we are providing covers there average for -all- properties
Average sold price:
£420,940
Average asking price:
£375,400
Average price per sq/ft:
£273
| Date | Price | Beds | Address | Distance (miles) |
| --- | --- | --- | --- | --- |
| 13 Jul 2020 | £199,950 | 3 | 3, Gowy Court, Calveley, CW6 9LQ | 0.03 |
| 09 Apr 2020 | £138,000 | | Wardle Cottages, 4, Nantwich Road, Wardle, CW5 6BG | 1.64 |
| 18 Mar 2020 | £401,400 | 3 | The Laurels, Wyche Lane, Bunbury, CW6 9PS | 1.66 |
| 04 Mar 2020 | £170,200 | 3 | 5, Church Row, Bunbury, CW6 9PL | 1.44 |
| 31 Jan 2020 | £435,000 | 4 | 16, Sadlers Wells, Bunbury, CW6 9NU | 1.92 |
| 24 Jan 2020 | £660,000 | | Woodcot, Tilstone Bank, Tilstone Fearnall, CW6 9QH | 1.62 |
| 20 Jan 2020 | £230,000 | 3 | 1a, Station Road, Calveley, CW6 9JL | 0.04 |
| 20 Dec 2019 | £1,105,000 | 5 | Fox Covert, Wyche Lane, Bunbury, CW6 9PS | 1.66 |
| 16 Dec 2019 | £635,000 | 5 | Fernleigh, Wyche Lane, Bunbury, CW6 9PS | 1.66 |
| 16 Dec 2019 | £725,000 | 4 | Brook House, Vicarage Lane, Bunbury, CW6 9PE | 1.72 |
| 08 Nov 2019 | £349,995 | | 11, Apartment 4, Grange Close, Bunbury, CW6 9QL | 1.73 |
| 01 Nov 2019 | £743,000 | | 9, Grange Close, Bunbury, CW6 9QL | 1.78 |
| 15 Oct 2019 | £170,000 | 3 | 20, Wardle Avenue, Wardle, CW5 6BQ | 1.59 |
| 06 Sep 2019 | £875,000 | | The Old Vicarage, Alpraham Green, Alpraham, CW6 9LJ | 1.71 |
| 06 Sep 2019 | £300,000 | 3 | Brookside, Bunbury Lane, Bunbury, CW6 9QS | 1.88 |
| 26 Jul 2019 | £129,000 | 3 | 10, Masons Row, Calveley, CW6 9JP | 0.05 |
| 23 Jul 2019 | £699,999 | 4 | Wardle Bank Cottage, Calveley Hall Lane, Wardle, CW5 6BS | 1.16 |
| 05 Jul 2019 | £347,000 | | Oak Farm, Glebe Cottage, Long Lane, Haughton, CW6 9RN | 1.93 |
| 12 Jun 2019 | £340,000 | 2 | Delrosa, Wyche Road, Bunbury, CW6 9PW | 1.60 |
| 06 Jun 2019 | £511,000 | | Alpraham Hall Barns, 4, Alpraham Green, Alpraham, CW6 9LJ | 0.80 |
We are unable to find enough local data to provide good comparisons for this type of property. The data we are providing covers there average for -all- properties
Average weekly rental: £200
| Weekly Rent | Bedrooms | Property Type | distance (miles) |
| --- | --- | --- | --- |
| £150 | 2 | semi-detached_house | 1.58 |
| £414 | 4 | semi-detached_house | 1.94 |
| £219 | 3 | detached_house | 1.95 |
| £179 | 3 | detached_house | 1.96 |
| £288 | 3 | detached_house | 2.50 |
| £219 | 3 | semi-detached_house | 2.68 |
| £312 | 4 | detached_house | 2.68 |
| £162 | 2 | semi-detached_house | 2.91 |
| £183 | 2 | terraced_house | 2.91 |
| £299 | 4 | semi-detached_house | 3.02 |
| £183 | 2 | terraced_house | 3.15 |
| £202 | 2 | detached_house | 3.17 |
| £190 | 2 | semi-detached_house | 3.18 |
| £462 | 3 | flat | 3.26 |
| £213 | 3 | semi-detached_house | 3.33 |
| £167 | 2 | semi-detached_house | 3.58 |
| £207 | 3 | semi-detached_house | 3.58 |
| £150 | 1 | detached_house | 3.59 |
| £207 | 3 | semi-detached_house | 3.61 |
| £167 | 2 | semi-detached_house | 3.61 |