What's included.
---
Aucspace has revolutionised the way legal pack summaries are supplied, making them clearer, more concise, and instantly available.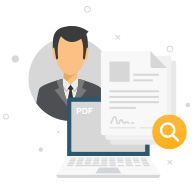 What do you get in

an Aucspace legal pack summary?
Aucspace has revolutionised the way legal pack summaries are supplied, making them clearer, concise, and instantly available.



Our certified property lawyers review the documentation associated with every legal pack and produce an easy to read summary, all written in plain English, along with some suggested actions for you to take.


We give you access to a constantly updated online view of the property and legal pack details, as well as a downloadable, personalised legal pack document.


We provide real-time updates whenever a change is made to a legal pack.



See an example summary
---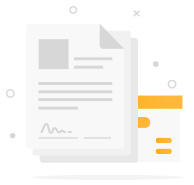 What is a legal pack?
Every property offered for sale at auction is accompanied by a legal pack which is prepared by the seller's solicitors. The documentation will generally consist of:
Special Conditions of Sale
Official Copy of Register of Title (Office Copy Entries) and supporting title documents
Conveyancing Searches
Leases (if applicable)
Other related documents affecting the property, such as fixtures list, property forms and EPC
These legal packs are usually available to download from the Auctioneers website prior to the auction.
Auctioneers strongly recommend that legal packs are inspected by all prospective buyers. These often contain 100's of pages of complicated, difficult to understand, documents. So buyers frequently enlist the costly services of a solicitor to summarise and make sense of them. Aucspace can save you both time and money, by offering an immediately available summary at a low price.

If a bid is successful, the buyer is legally bound to complete the purchase and be fully responsible for all matters that may come to light later. If a buyer is not completely happy with the information in the legal pack, the best advice is to make further enquiries and seek specialist advice before making a bid.
Subscribe

to newsletter

Subscribe and stay up to date
about the auctions.